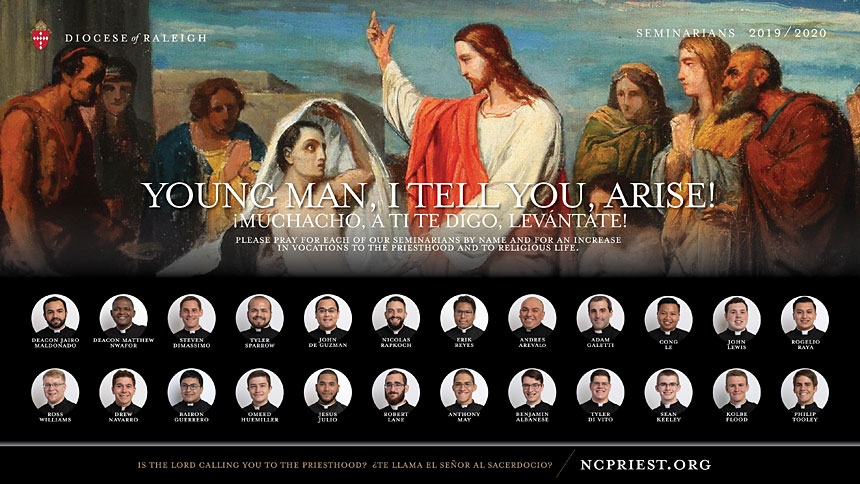 The diocese is pleased to introduce 24 men currently attending five seminaries this school year.
Three seminarians are studying at the newly formed Blessed Pier Giorgio Frassati House of Formation at Belmont Abbey College. Located west of Charlotte, Belmont Abbey is the only Catholic college between Northern Virginia and Florida. Read more about the Frassati House.
Pray for our each of our seminarians by name and pray for an increase in vocations to the priesthood and to religious life.
Download the poster (PDF)
Learn more about each seminarian:
Blessed Pier Giorgio Frassati House of Formation
Saint Charles Borromeo Seminary
Theological College
Saint Vincent de Paul Regional Seminary
Notre Dame Seminary
Pastoral Year, Infant of Prague Church, Jacksonville