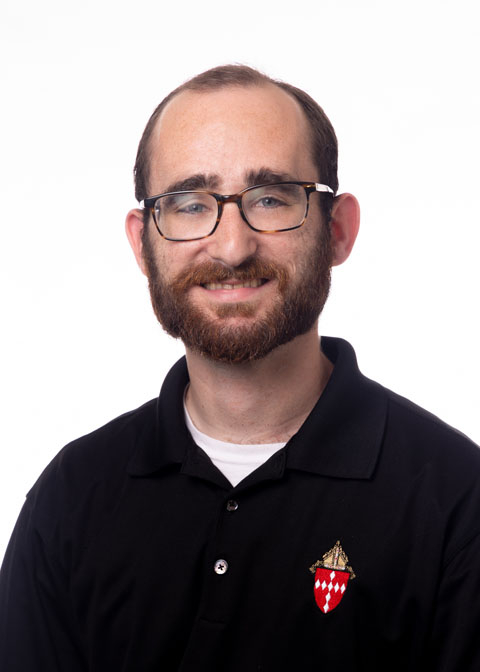 Pastoral year - St. Mary Magdalene Church, Apex, NC
Seminary: St. Vincent de Paul Regional Seminary, Boynton Beach, FL
Birth Date: October 11
Home Parish: St. Raphael Catholic Church, Raleigh, NC
High School: St. Thomas More Academy, Raleigh, NC (class of 2016)
Hobbies: Hiking, reading, baseball, geocaching
Who influenced / inspired you to priesthood? My pastor Fr. Phil Hurley was a tremendous influence in my discernment process. He was one of the first people I talked to, and he generously guided me through many questions I had about my vocation.
What would you say to a young man who thinks he may have a vocation? Thank God! God calls us because He loves us. Offering God an open and joyful heart will pave the way for a healthy discernment. Deepen your prayer life. Talking to someone about your vocation is a critical and necessary step in discernment.
Favorite Scripture Passage: Luke 1:46-55 The Magnificat. God chooses Mary to bear His son, and we witness the explosion of joy and love in Mary's response to God.
Favorite Saint: St. Rocco!