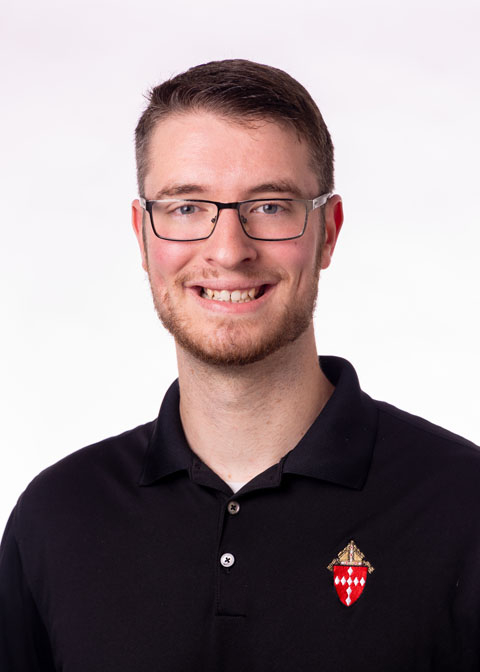 1st Theology
Seminary: St. Vincent de Paul Regional Seminary, Boynton Beach, Florida
Birthdate: July 30
Home Parish: St. Ann Catholic Church, Clayton
High School: West Johnston High School, Benson, NC
Hobbies: Jogging, reading, theology discussions
Who influenced / inspired you to priesthood? Several people have inspired me throughout my life. Those people are Fr. Joseph Mulroney, Fr. Peter Grace, Fr. Philip Johnson, my Mom and Dad, The Blessed Mother.
What would you say to a young man who thinks he may have a vocation? Go to daily Mass, pray the Rosary, and remember that whatever God wants for you is where you will be the most fulfilled, even if you think you will not be. 
Favorite Scripture Passages: John 6:22-65; Revelation 12; James 2
Favorite Saint: The Blessed Mother, St. Anthony of Padua
Anything else of note you would like to share with the diocese: I look forward to serving the faithful of the diocese.