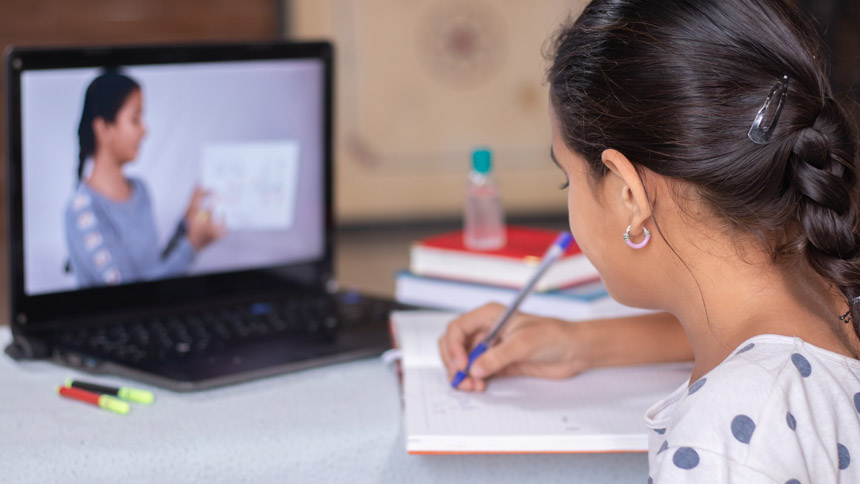 The Diocese of Raleigh Office of Education announced earlier this year that it is partnering with Catholic Virtual to offer a new Catholic education option. Beginning this fall, students can attend the Diocese of Raleigh Virtual School, which offers a 100% Catholic virtual school experience for grades kindergarten through 8.
"One of the positive outgrowths of the COVID experience was the realization that we can, and must, do everything we can to make Catholic education even more widely available and accessible," said Lytia Reese, superintendent of Catholic Schools for the Diocese of Raleigh.
As Catholic schools quickly adapted to virtual learning opportunities, some parents realized that their children thrived in a virtual learning environment. The Diocese of Raleigh responded by offering this new virtual school option. Parents, media and even other dioceses have taken note. A recent national news story highlighted the Diocese of Raleigh's innovative approach to Catholic education. And as parents explore and register for the school this fall, other dioceses have also taken note.
"We've been approached by several dioceses about our effort," said Kimberly Browning, assistant superintendent of Catholic Schools in the Diocese of Raleigh. "Because it's a truly virtual approach, other dioceses are looking to partner with us to make our offerings available to their families to serve a similar need."
Parents are encouraged to participate in one of two upcoming online information sessions to learn more:
Tuesday, July 6, 2021
1:00 p.m. – 2:00 p.m.
Tuesday, July 6, 2021
6:00 p.m. – 7:00 p.m.
Register for the info sessions here.
Those wishing to learn more about the Diocese of Raleigh Virtual School before considering participating in an online information session can learn more at any time by visiting the Virtual School website.