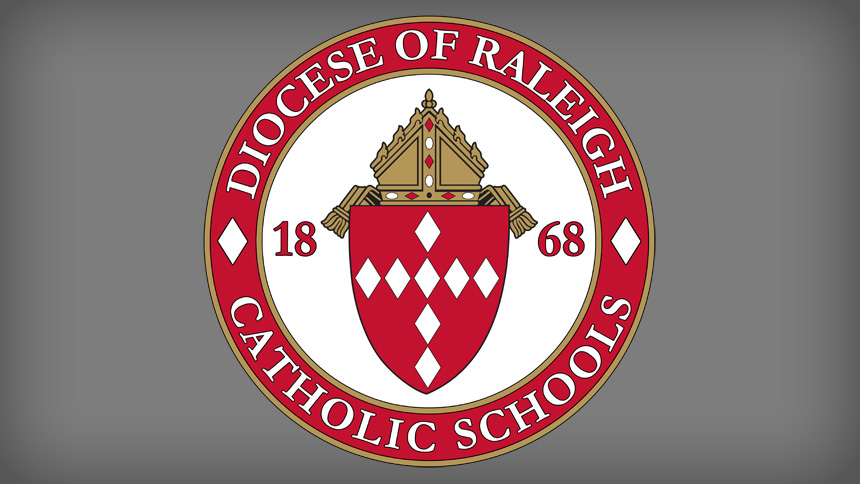 Working with the Meitler Group, which has been involved in Church planning for more than 50 years and has supported the Diocese of Raleigh in numerous school feasibility studies during that time, efforts are underway to explore the feasibility for a new diocesan high school to serve the Raleigh-Durham-Chapel Hill Triangle region.
In recent years, Catholic elementary and secondary schools nationwide have seen record enrollment increases. In the Diocese of Raleigh, total school enrollment has increased by more than 10 percent during the past two years. While some parishes have made efforts to increase their elementary grade capacity or even add upper level grades, the need for additional high school capacity is especially acute in the Triangle.
Cardinal Gibbons High School received a record number of 9th grade applications this year, the majority of which came from students in diocesan Catholic schools. In recent years the diocese's only high school has reached its physical capacity to serve every student that applies. The diocesan-supported, independent Cristo Rey high school in Durham has been an asset to the Catholic community in that area. However, while the school's unique focus on providing underserved students with corporate work-study opportunities has enabled new families to experience the benefit of quality Catholic education, the broader and growing needs for expanded Catholic high school capacity still exist.
"While we are blessed with an increasing number of families who desire Catholic education across our diocese, we need to explore ways to meet and grow that need both for today and for the future of our diocese," said Lytia Reese, Superintendent of Catholic Schools for the Catholic Diocese of Raleigh.
Foreseeing both the challenge and the opportunity to provide additional Catholic high school capacity, the Diocese of Raleigh previously purchased land in southern Durham County with the intent that it may one day be used for a new high school.
Beginning in January 2023, a Durham High School Feasibility Study Team will be formed. Led by professionals from Meitler, the team will acquire and analyze demographic data from area parishes and schools and survey families and school administrators to review and test the vision for a new Durham Catholic High School.
Following this initial research phase, the committee will share the feasibility study results with local and diocesan school leaders sometime in mid-2023. Based on those findings next steps will be determined to ensure that if, or when, a potential high school building project gets formally underway, it will have the long-term financial and community support to be sustainable.