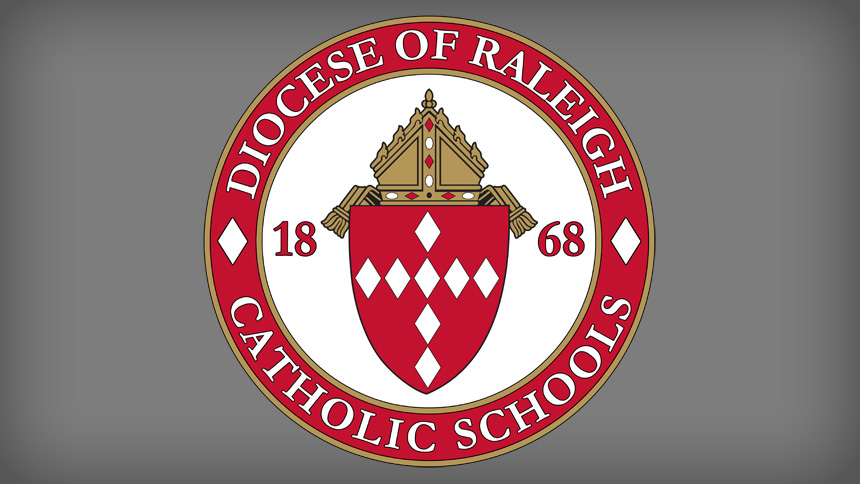 A study team has been formed to explore possible next steps for the creation of a new Catholic high school in Durham. In conjunction with Meitler Group, which has supported the Diocese of Raleigh in numerous school feasibility studies, the team will acquire and analyze demographic data from area parishes and schools and survey families and school administrators to review and test the vision for a new high school to serve the Raleigh-Durham-Chapel Hill Triangle region.
Following this initial research phase, the committee will share the feasibility study results with local and diocesan school leaders sometime in mid-2023. Based on those findings, next steps will be determined to ensure that if, or when, a potential high school building project gets formally underway, it will have the long-term financial and community support to be sustainable.
"Expanding our ability to offer a Catholic school education to more young people in our diocese remains an important part of our mission," explained Bishop Luis Rafael Zarama. "This study will help us direct our efforts and determine the best ways to make this a reality. I ask for your participation and your prayers as we discern our next steps in accord with the Holy Spirit."
In the Diocese of Raleigh, total school enrollment has increased by more than 10 percent during the past two years. While some parishes have made efforts to increase their elementary grade capacity or even add upper level grades, the need for additional high school capacity is especially acute in the Triangle. In recent years, Cardinal Gibbons, the diocese's only high school, has reached its physical capacity to serve every student that applies.
The diocesan-supported, independent Cristo Rey High School in Durham has been an asset to the Catholic community in that area. However, while the school's unique focus on providing underserved students with corporate work-study opportunities has enabled new families to experience the benefit of quality Catholic education, the broader and growing needs for expanded Catholic high school capacity still exist.
Presently, community demographic statistics are being analyzed along with parish and Catholic school enrollment trends in the Durham, Orange and western Wake counties. The goal of the data research is to provide a foundation for determining the strength of the student pool in areas from which the proposed school could draw enrollment and ensure sustainability for the future. The feasibility survey will be available the week of May 14.