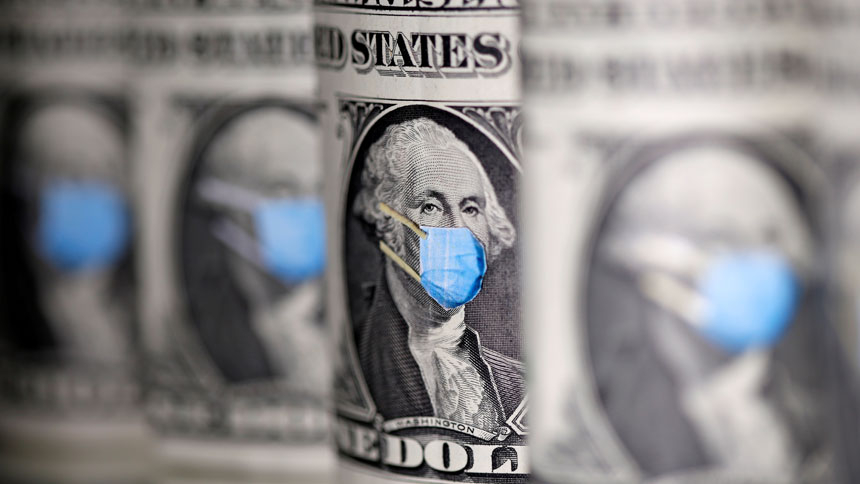 During the COVID-19-related shutdown in mid-March, parish offertory -- the largest source of any parish's income -- was off 50% vs. the prior year. With Sunday Mass offertory collections virtually nonexistent during the coronavirus pandemic, dioceses are helping their parishes tap into revenue sources to help keep one crisis from becoming a second crisis. From the outset of the COVID-19 pandemic, the Diocese of Raleigh took extraordinary actions to provide financial assistance to parishes -- actions which collectively saved parishes across the diocese more than $3.4 million.
"Our role is to serve parishes so parishes can better serve their parishioners," said Dr. Russell C. Elmayan, Chief Financial Officer and Chief Administrative Officer for the Catholic Diocese of Raleigh. "This crisis has tested us, but we are hopeful that the business acumen of our staff and lay counselors, together with the strategic financial reserves built over time, will help our parishes and schools continue to weather this unprecedented event."
Diocesan financial assessments to parishes for the April-June 2020 quarter were deferred, along with parish loan payments and interest expenses. Parish loans provided by the diocese help parishes build and expand under more favorable financial terms than private lenders can provide. The interest payments on those loans cover administrative costs of the program and provide modest growth for future projects. In response to the recent fiscal crisis, the interest rates on these parish loans was dropped to 2%. 
The Diocese of Raleigh also absorbed parish property and liability insurance rate increases that took effect in July. While those increases were in the 9% range, parishes only incurred a 5% increase. The timing of these increases was especially challenging as the rate changes resulted from a high number of hurricane-related insurance claims and took effect in the midst of the pandemic-related fiscal crunch. 
While the financial relief from the Diocese of Raleigh has helped parishes, another great help has been the Paycheck Protection Program loans from the federal Small Business Administration. Nearly $700 billion in loans were made available in two separate laws passed since mid-March, when the World Health Organization declared the coronavirus a pandemic and a national emergency was declared by the White House. The latest indication is that about 8,000 of the United States' 17,000 parishes have successfully applied for loans, according to Patrick Markey, executive director of the Diocesan Fiscal Management Conference.
The Diocese of Raleigh applied for and received forgivable payroll protection loans for its central offices and smaller parishes and schools, and the diocese also assisted several parishes and schools, which applied directly through their local banks. The total amount of these forgivable loans is over $12 million, which helped keep nearly 3,000 diocesan, parish and school staff employed during a period of significantly declining revenues.
Markey told Catholic News Service, "The CFOs I've talked to, or bishops have said, that in some cases it's been a lifesaver -- or in some cases, extremely helpful," he added.
The critical need to support parishes as they navigate the challenges presented by COVID-19 has also meant that other projects, building campaigns and fundraising appeals have been put aside. "Bishops will have other daunting challenges, the DFMC's Markey said. Just one example: "What's going to happen to our other institutions? Our schools, which are tuition-driven. How do we save our schools?" Given the need to keep students, families, teachers and staff safe, "We will have to spend money to make them safe," Markey noted. One recent news report suggested more than 100 Catholic schools across the U.S. may not open this fall due to funding shortfalls.
Schools across the Diocese of Raleigh stand ready to accept students into classrooms in the fall. They have been tested in many ways by the pandemic but feel they've already proven they're ready for anything. Though the state-wide canceling of schools was officially announced March 14, the Catholic Schools Office in the diocese anticipated the decision and shared a plan for its students March 16. Remote learning classes began that same week across the diocese, well ahead of most other schools across the state.