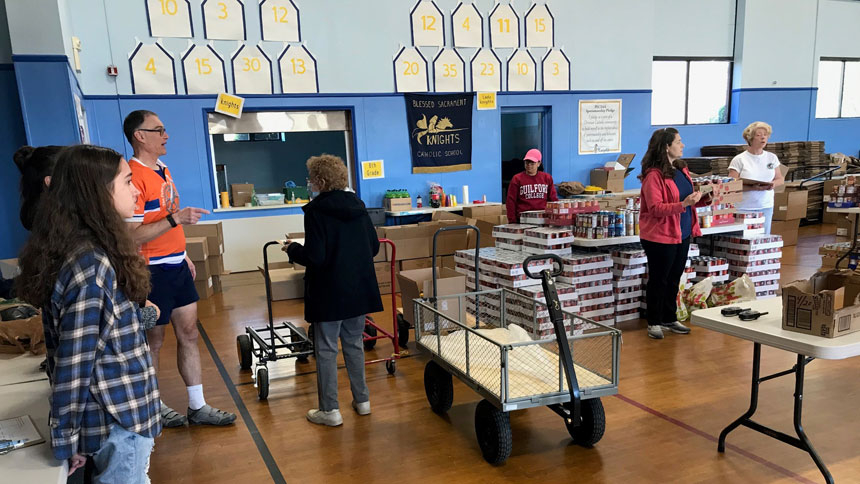 The coronavirus pandemic didn't stop Little Portion Food Pantry from continuing to serve Burlington and Alamance counties. The ministry, which serves those experiencing food insecurity, is part of Blessed Sacrament Catholic Church in Burlington.
Due to an increase in both supplies and demand, as well as the need to social distance, the operation was recently moved to a larger space.
Finding food sources has been a challenge for the pantry in its 10-year history, but with the help of volunteers and church staff, organizers have found food and money through grants, donations and support from the Durham Community Food Pantry, which is operated by Catholic Charities of the Diocese of Raleigh.
"We are truly grateful for the support of a great group of volunteers who sacrificed hours of their time, energy and effort and the wonderful people and organizations that helped support the distribution," said Father Paul Lininger, O.F.M. Conv. "It takes the commitment, concern and caring of many people wanting to make a difference during these unprecedented moments of history." 
The Little Portion Food Pantry has served thousands of people since the statewide Stay At Home order was issued in March. For more information, visit Blessed Sacrament Catholic Church.