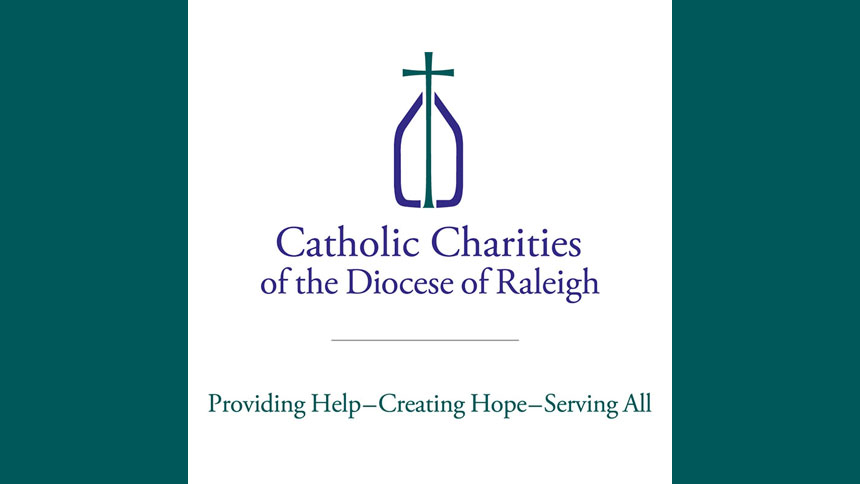 Ten days ago I shared that we were temporarily suspending food pantry services. During this time, we have been working tirelessly with a pandemic expert and team of volunteers who have successfully created a plan that allows Catholic Charities to move forward during this pandemic. The team focused its efforts on four key areas:
COVID-19 education and training for staff and volunteers
Evaluating the client in-take process
Cleaning and safety practices
Adapting best practices for all offices
In addition, a virtual training program has been created to ensure that all staff and volunteers are aware of process changes, best practices, and the safest and most efficient ways to serve our guests.
As a result, I am excited to share the news that our food pantries will begin opening to clients over the next week. On Monday, more details about when each food pantry will open and operate will be posted to our website.
We are thrilled that our food pantry services will rejoin our additional core programs that have continued throughout the pandemic: Disaster Services, Immigration Services, and Services in Support of the Family.
Above is another brief message, which I recorded regarding this announcement, and I invite you to watch it. Catholic Charities continues to feel blessed by the support and prayers of our community, and we are honored to serve your neighbors in need, as well as serve alongside our volunteers. Because of this strong community, Catholic Charities is looking forward to opening the doors to our brothers and sisters in need!
Gratefully,
Lisa Perkins
---
Catholic Charities update on COVID-19
04/01/2020
Across North Carolina, we are all still working through changes that have resulted from COVID-19. At Catholic Charities, we are taking this situation very seriously and working around the clock to begin offering food pantry services again.
Over the past few days, a team of volunteers with backgrounds in pandemics, public health, and project management have been working directly with Catholic Charities staff to develop updated procedures to reflect the new environment in which staff and volunteers will be operating. As I previously shared, the goal is to create a safe environment for our staff, volunteers, and clients, which allows us to continue our mission of alleviating the effects of poverty.
Please take a moment to watch the message below from Lisa Perkins, Executive Director. Catholic Charities is incredibly grateful for your continued support during this time and looks forward to opening our doors to our staff, volunteers, and clients soon.
---
Catholic Charities suspends food pantry operations
03-25-2020
In just a short time, daily life has been disrupted by COVID-19, altering how we interact with our neighbors and how our churches, schools, and workplaces operate. During this unprecedented time, dedicated Catholic Charities staff and volunteers have been proud to continue serving the most vulnerable of our neighbors.
Last week, we issued a statement pledging to continue providing our much-needed services to the community as long as were able to do so in an environment which was safe for our volunteers, clients, and staff. As the situation developed, and North Carolina counties began to issue "stay-at-home" orders, we came to the decision to protect the safety of all involved by solely providing services that can be conducted via telephone. As a result, we will temporarily suspend all food pantry operations across the Diocese of Raleigh.
This decision was not made lightly. We felt that this step was necessary to allow agency leadership time to collaborate with community partners and medical professionals. Our goal is to evaluate current processes, implement new systems that ensure safe environments for all, closely monitor the developing COVID-19 situation, and reopen these vital services as soon as possible.
Catholic Charities will continue to distribute financial assistance over the phone in offices where this is an existing program. Any additional services that can be conducted remotely will also continue. We encourage you to check our website (www.CatholicCharitiesRaleigh.org/covid19) for a regional listing of available programs and services. The suspension of Catholic Charities food pantry services will not affect the operations of Oak City Cares.
Please know that Catholic Charities is immensely grateful for the ongoing support of the community and is honored to serve the people of central and eastern North Carolina. We ask that you continue to pray for the health of the afflicted, their families, and the healthcare professionals who care for them.
Sincerely,
Lisa Perkins
Executive Director