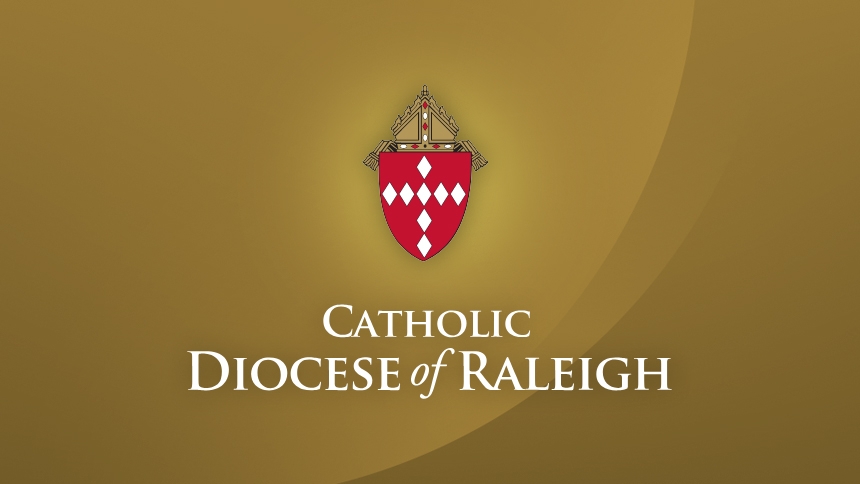 Bishop Luis Rafael Zarama and his executive staff continue to monitor information from the US Centers for Disease Control and Prevention (CDC) and local health officials regarding Coronavirus (COVID-19) and have shared additional guidance for our Catholic school students, faculty and staff.
Specific Guidance and Response Should be Local and Professional
While no diocesan-wide closings or cancellations have been implemented, pastors and principals are advised to prepare and respond to this health issue in the most locally appropriate way. Please continue to communicate with your local Department of Health and Human Services regarding Coronavirus (COVID-19) and subscribe to their emergency alert notification system. People with questions or concerns about COVID-19 can call the state bilingual hotline at 866-462-3821 or visit this website. Please also refer to the Centers for Disease Control and Prevention Coronavirus Disease 2019 (COVID-19) website for information and additional updates.
Operational Response at the Catholic Center
The Catholic Center will remain operational. Emergency access and response capabilities are in place should local, state or federal government authorities issue "work from home" orders or other measures, or if there is a localized impact within the administrative offices. Essential personnel will be available onsite or remotely, reachable by phone, and have remote access to databases, email and other mission critical information. Should these measures be put in place, all other personnel will work remotely to the extent possible. Employee compensation will follow the 'Inclement Weather' policy outlined in the diocesan handbook in the event these measures are enacted.
Prevention is the Best Medicine
Simple, everyday preventive actions remain the best approach to halt the spread of respiratory viruses, including:
Avoid close contact with people who are sick.
Avoid touching your eyes, nose, and mouth with unwashed hands.
Wash your hands often with soap and water for at least 20 seconds. Use an alcohol-based hand sanitizer that contains at least 60% alcohol if soap and water are not available.
If you are sick, to keep from spreading respiratory illness to others, you should:
Stay home except to get medical care.
Call ahead before visiting your doctor.
Cover your coughs and sneezes.
Avoid sharing personal household items.
Clean and disinfect frequently touched objects and surfaces.