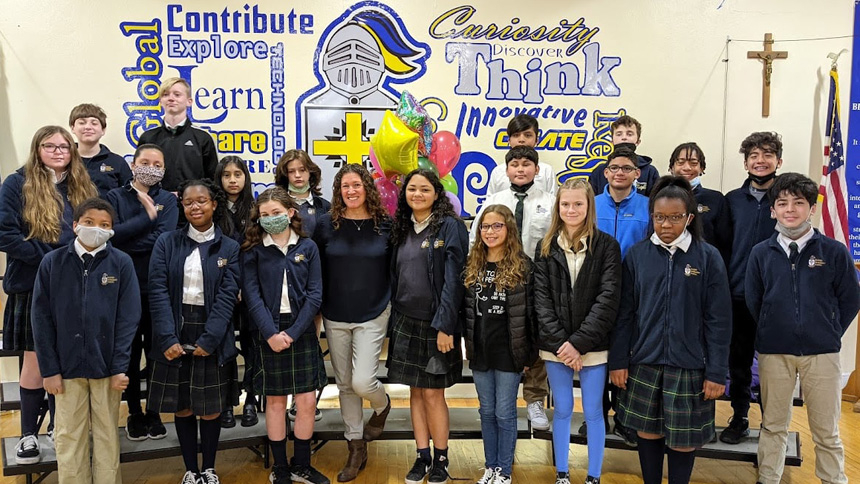 Above: Kelly Champion stands with her 7th grade homeroom class at Blessed Sacrament School in Burlington.
---
BURLINGTON – The Lewis Award Committee selected Kelly Champion as the recipient of the Monsignor Gerald Lewis Award for Excellence in Teaching for 2021-2022.
Champion, who has been in education for more than 25 years, learned the news March 14 during a surprise visit from members of the committee to her school, Blessed Sacrament in Burlington.
Her school community will celebrate her April 27 during a Mass. Bishop Luis Rafael Zarama will preside, and Monsignor Lewis will share a homily.
Champion, who teaches middle school language arts, was selected from an original field of 19 nominated candidates. In January three finalists were announced.
According to its website, the Lewis Award was initiated in 1992 to honor outstanding educators in the Catholic Schools of the Diocese of Raleigh and to recognize, promote and encourage teaching excellence.
Photos