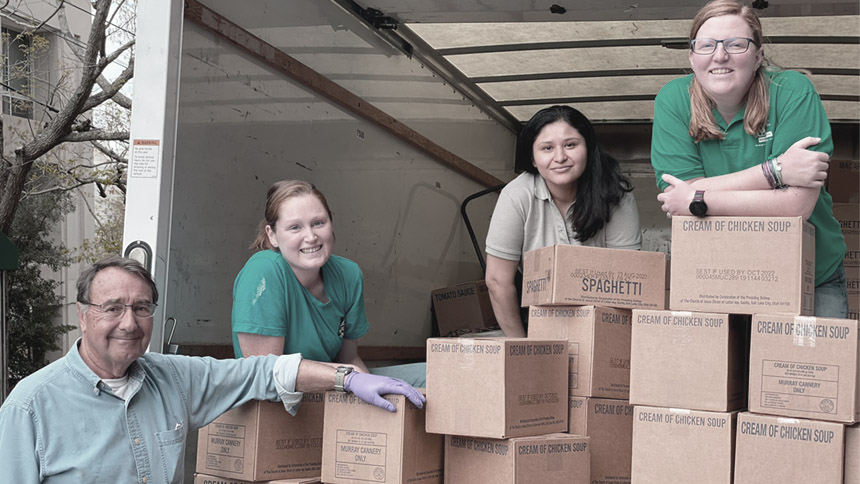 As the coronavirus (COVID-19) pandemic impacts eastern North Carolina, Catholic Charities is faced with an increasingly difficult challenge of balancing the need for services with the need for safe, hygienic work environments for client families and the employees and volunteers who serve them. 
At Catholic Charities regional offices, including Catholic Parish Outreach in Raleigh, efforts to maintain clean work environments have been increased and person-to-person contact has been limited. Food deliveries are now being done by "curbside delivery" similar to how restaurants and grocery stores are providing services in light of recent health guidance regarding "social distancing.".
"We care deeply about ensuring a safe environment for our staff, volunteers, and the families we serve," said Lisa Perkins, Executive Director of Catholic Charities of the Diocese of Raleigh. "We also realize the critical role our programs play during times like these and that many of our neighbors are depending on our food pantries to put food on their table."
The recent curtailment of retail shopping and work stoppages has quickly created economic hardship for intermittent or hourly employees. The combined health and economic strain has increased the need for the services Catholic Charities provides through its five food pantries. In addition to food, many of these food pantries also provide help with a number basic needs including clothing, baby items and financial assistance.
"We are seeing a level of demand for our services, especially food support, that's in line with what we normally see during the holidays," said Perkins. "We're working on ways to try and address these increases, which could last for an extended period of time, but we already know we will need the help of our entire community."
For more info on how Catholic Charities has adapted their services in light of the coronavirus outbreak, see here for a complete rundown of local service changes. Please visit here if you would like to make a donation to help Catholic Charities help our neighbors in need.