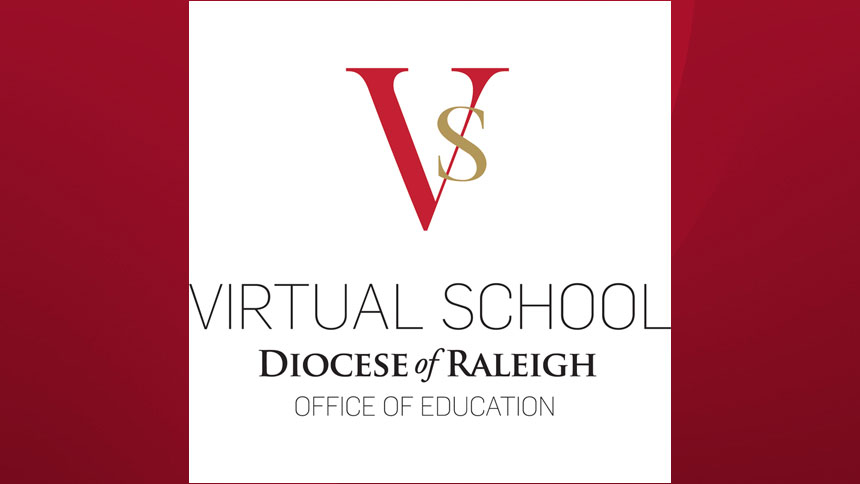 The Office of Education is partnering with Catholic Virtual to offer a new option for Catholic education in the Diocese of Raleigh. Beginning with the school year 2021-2022, students can attend the Diocese of Raleigh Virtual School. This new school will offer a 100% Catholic virtual school experience for grades kindergarten through 8.
During the past 14 months, the 30 Diocese of Raleigh Catholic schools and early childhood centers have consistently delivered a meaningful and enriching Catholic education in the midst of a worldwide pandemic. As Catholic schools quickly adapted to virtual learning opportunities however, some parents realized that their children thrived in a virtual learning environment.
While this option is not for everyone, as the health challenges of COVID decrease and virtual learning opportunities similarly decrease, there is a need in our diocese to reach the students who would flourish in this environment and make Catholic education more accessible to all.
The Office of Education will be conducting online information sessions May 19 where parents can interact with the Office of Education team, members of Catholic Virtual and representative from FACTS Management and learn more about registration, scheduling, and tuition.
To learn more, visit https://www.smore.com/f79a5 or the Virtual School website.