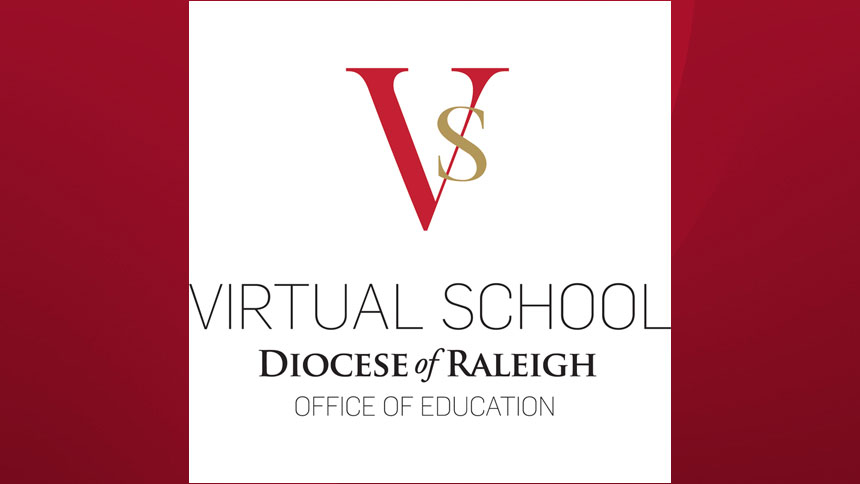 The Office of Education is partnering with Catholic Virtual to offer a new option for Catholic education in the Diocese of Raleigh. Beginning with the school year 2021-2022, students can attend the Diocese of Raleigh Virtual School, which offers a 100% Catholic virtual school experience for grades kindergarten through grade 8. While this option is not for everyone, there is a need in our diocese to reach the students who would flourish in this environment.
Registration deadline is August 1, 2021.
Requests for registration after the deadline should be addressed to DORVS@raldioc.org.
Information sessions
Please join us for a parent informational session. Both sessions will be the same; therefore, attendance is only needed once.
Pre-registration is required. After pre-registering, you will receive a confirmation email containing the actual Zoom meeting link for your assigned time. Direct questions to DORVS@raldioc.org.
Tuesday, July 6, 2021
1:00pm – 2:00pm
Register
Tuesday, July 6, 2021
6:00pm – 7:00pm
Register
Read more about virtual school trends in Catholic education in the June 9, 2021, edition of the Washington Post.
---
Statement of Non-Discriminatory Policy As To Students
Catholic schools in the Diocese of Raleigh have a racially non-discriminatory policy for all students. Our schools admit students of any race, color, national and ethnic origin to the rights, privileges, programs and activities generally accorded or made available to students at the schools. Additionally, our schools do not discriminate on the basis of race, color, national and ethnic origin in the administration of their educational policies, admission policies, scholarship and loan programs, athletics or other school-administered programs.