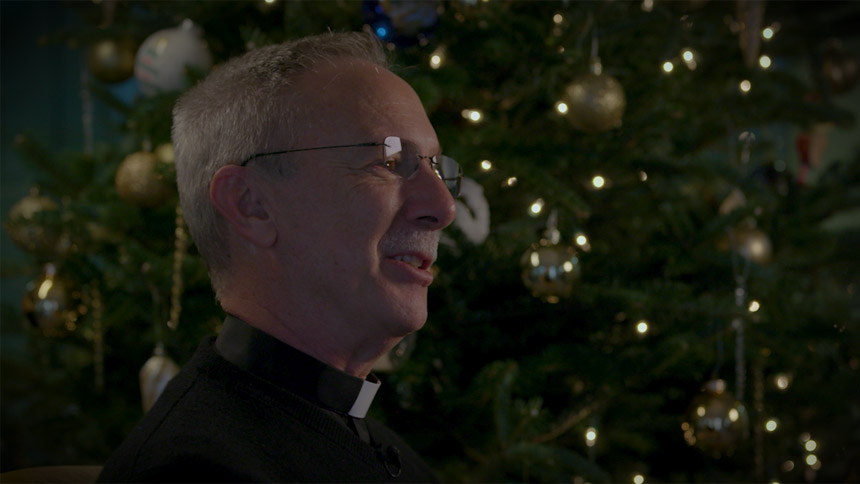 Where will you find him?
As I meditate on the accounts of the birth of Jesus, two things stand out: the ones who received the good news first and the place where the shepherds found the Child Jesus.
One, the angels announced the joy of the birth of Jesus to the shepherds first. Why first? The shepherds were in vigil, taking care of their flocks; that is why.
Two, upon receiving the message of the birth of the Messiah - the expected one, the deliverer – the shepherds went immediately to Bethlehem and found a baby in a manger - they found God in a manger!
It's mysterious how God the Father chooses to reveal his son.
What a great lesson for us today! The Son of God made man shows himself in the greatness of his littleness. By that littleness, God destroys all our misconceptions, manifesting himself in the least expected way.
How many of us, in the bustle of our daily busy life, are in vigil, awaiting the good news of Jesus? The shepherds were doing their job, and it is precisely there, during their ordinary work, that they receive the message and go to meet the Messiah.
We cannot use our trade, our jobs, as an excuse not to listen to Jesus; instead, we should ask ourselves why the distractions of the world, its apparent consolations, prevent us from receiving and hearing the good news of Jesus.
Where did the shepherds find baby Jesus? They found him in a manger - a baby in a manger – God made man in a manger! And what did the shepherds do when they found him? They adored him; they simply knelt down in adoration!
Where do we think we will find Jesus, and what are our expectations?
All moments and events of our daily life can be moments to keep vigil, moments to recognize the manifestations of the love of Jesus. God does not manifest love in an extraordinary way but in an extraordinarily ordinary way. How? He manifests his love in the "thank you" that someone gives us, in a compliment, in a word of appreciation, in a hug, in a phone call, in a gathering with family or friends, in a note, in an encounter with mercy in the sacrament of confession, in the celebration of Holy Mass and in a sunset.
It is in these and in many other ways that Jesus manifests himself to us and lets us experience his love and mercy.
That plan of God – how he manifests himself – breaks all our expectations and conditioning. Life and the love of God are his gratuitous gifts to make us happy. In God's plan, our living becomes an encounter with the one who is life itself, who seeks us and wants to be part of our life - to be part of our history.
The history of salvation that God the Father proposes to us through his son is only possible - is realized - when we allow Jesus to be part of our history. In this way, he makes us part of the history of salvation.
Salvation is a proposal from God. He does not impose it - and it is only possible to live it when Jesus is part of our lives.
We could ask ourselves: salvation from what? Sadly, we often think that we're saved on our own merits, that is, that we don't need Jesus.
We all need salvation from the darkness of our selfishness, from individualism, from sin, from the lack of love, from loneliness, from everything that separates us from each other and from everything that does not allow us to appreciate or care for life and creation.
Christmas presents us with an opportunity for encounter - to encounter our families and our loved ones – and thus, rediscover and strengthen the bond of love.
Let's not create false expectations of what we want to find, but rather let's prepare ourselves to receive those expressions of love from Jesus, no matter how they come. We must open up to the surprises that love brings in the least expected ways.
Love expresses itself in the most spectacularly ordinary way and the only heart that can discover it and pay homage to it is simple and humble, open to allowing itself to be surprised with the ordinariness of the extraordinary Love of Jesus, God made man, who seeks to be part of our life.
Let's be like the shepherds at Bethlehem, in a permanent vigil to meet Jesus - God made man.
May this Christmas and New Year allow us to listen, discover and live the mystery of the God made man, recognizing him in the faces of our brothers and sisters and giving glory to God for his gift of creation.