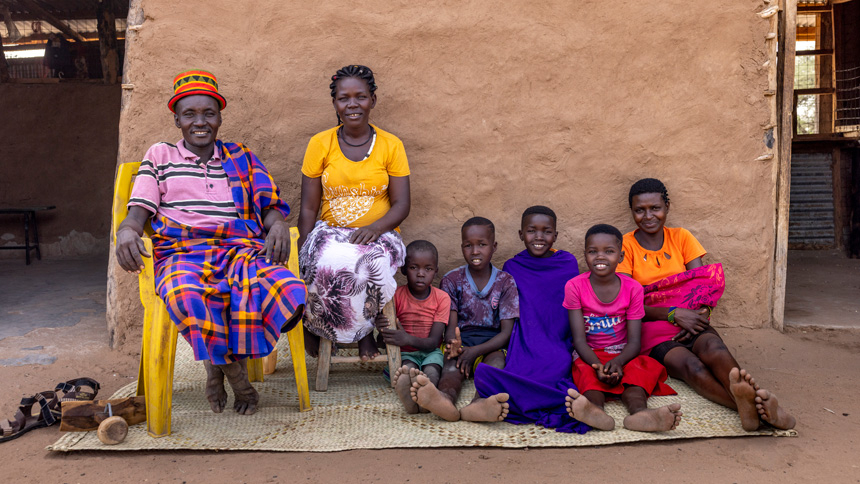 Deacon Stephen Yates of St. Thomas More in Chapel Hill and I (assigned to St. Patrick in Fayetteville with duties at Good Shepherd in Hope Mills) are part of the Global Fellows program. We just returned from a CRS delegation visit to Zambia to witness the programming there and see how funding is used. It was an amazing experience to witness the universality of the Church and the partnership we have with the African Bishops to serve those on the margins. I am sure that the two-week experience will influence my preaching for years to come.
Rice Bowl is the Lenten program of Catholic Relief Services, the official relief and development agency of the United States Conference of Catholic Bishops. Through CRS Rice Bowl, faith communities in dioceses throughout the United States put their faith into action through prayer, fasting and almsgiving. Lenten alms donated through CRS Rice Bowl support the work of CRS in more than 100 different countries each year. Twenty-five percent of donations to CRS Rice Bowl stay in the local diocese, supporting hunger and poverty alleviation efforts. Since its inception in 1975, CRS Rice Bowl has raised more than $320 million.
When you donate to Rice Bowl, 75% goes to CRS for use on a variety of programs, while 25% remains in our diocese. Diocesan proceeds currently support Catholic Charities of the Diocese of Raleigh programs for development and disaster relief in Eastern North Carolina.
Learn more about CRS Rice Bowl and how you can participate.
Lenten Activities for Families
Order Rice Bowl for Your Parish
Plans and Activities for Grades 1-8
Plans and Activites for Grades 9-12