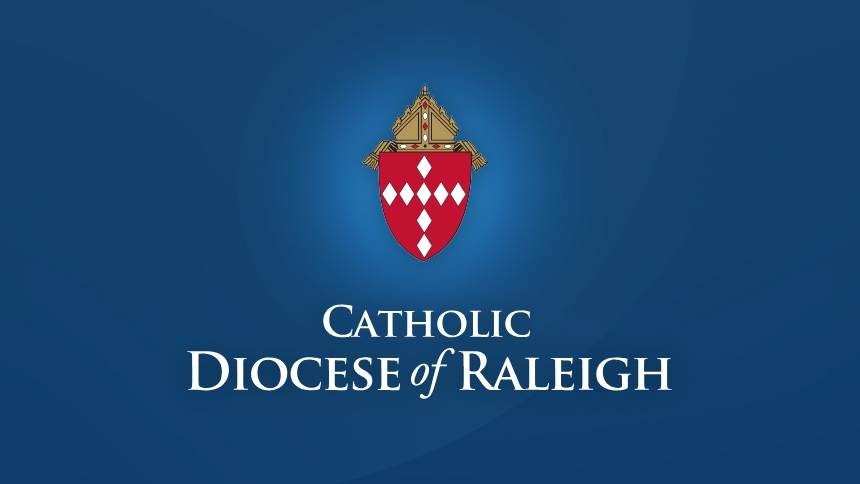 In the context of the tragic events unfolding in Ukraine, the Holy Father, Pope Francis will lead an Act of Consecration of Russia and Ukraine to the Immaculate Heart of Mary on the Feast of the Annunciation, Friday, March 25. Bishop Luis Rafael Zarama has invited the priests, religious and all of the faithful in the Diocese of Raleigh to join him in prayer and solidarity in support of the Holy Father.
The Vatican has provided the text (see below) of the Prayer of Consecration from the Holy Father that Pope Francis will pray on that day, "so that God's Holy People may raise a heartfelt and choral plea to Mary our Mother."
For those unable to attend a daily Mass on Friday in which the Prayer of Consecration may be recited, it will be possible to follow the events from the Vatican on March 25.
Pope Francis believes it is fitting that we should invoke peace with hearts renewed by God's forgiveness; the Act of Consecration will take place in the context of a Celebration of Penance to be held in Saint Peter's Basilica at 5:00 p.m., Rome time. The Act itself will take place about 6:30 p.m.
Catholic agencies are also working to address the humanitarian crisis in Ukraine for those who wish to provide additional support.
Text of Act of Consecration
Consecration Prayer in English (PDF) | Consecration Prayer in Spanish (PDF)
Watch or Listen Live
Listen live on Divine Mercy Radio 540 AM
Watch in English
Watch in Spanish