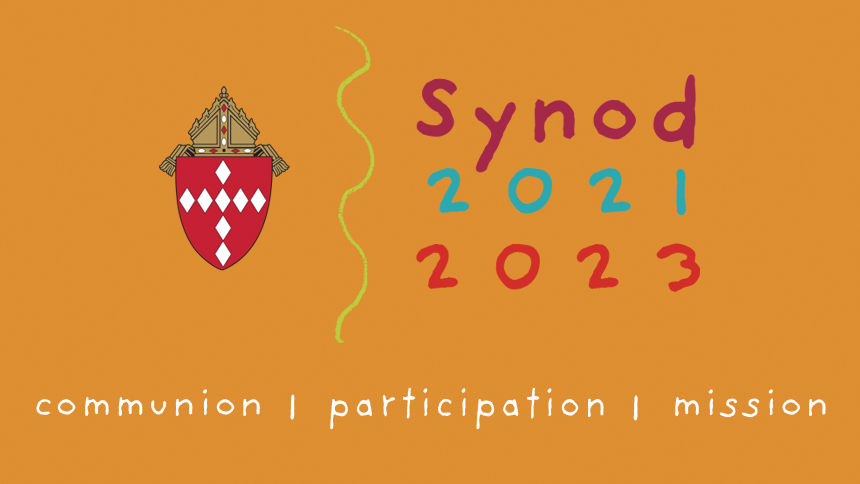 In response to Holy Father Pope Francis' call, Bishop Luis Rafael Zarama has opened a diocesan listening process during the week leading up to Christmas. The steps taken by Bishop Luis follow Holy Father Pope Francis' recent announcement of a two-year process of preparation for the 2023 XVI Ordinary General Assembly of the Synod of Bishops, under the guiding title, "For a Synodal Church: Communion, Participation and Mission."
Bishop Luis elected to formally begin the Diocese of Raleigh's synodal journey during the week of Christmas by launching an online survey, which will be followed by in-person listening sessions throughout the diocese. He explained, "Christmas is a time in which God sent his Son to be among us. God himself was looking to listen to us and be a part of our history and help us in our journey."
While the term "synod" is not a familiar one to most Catholics, it is rooted in Greek, meaning "to walk with" or "journey together." Each Catholic diocese around the globe is being called upon to create opportunities for listening and dialogue at the parish and diocesan levels. The processes implemented in each diocese will be followed by national and regional discussions leading to the Synod itself, which will take place in Rome in 2023.
"The Holy Father is looking to hear from the whole Church," explained Bishop Luis. "By listening and working together to bring the Good News of the Gospel to the whole Church and to the World."
Everyone in the diocese, including those no longer affiliated with the Church, those from other faiths, or no particular faith, are invited to provide their thoughts regarding Communion, Participation and Mission in the Church. A web-based electronic questionnaire will be used to gather information and to issue randomly selected invitations to those also open to attending in-person listening and dialogue sessions in early 2022.