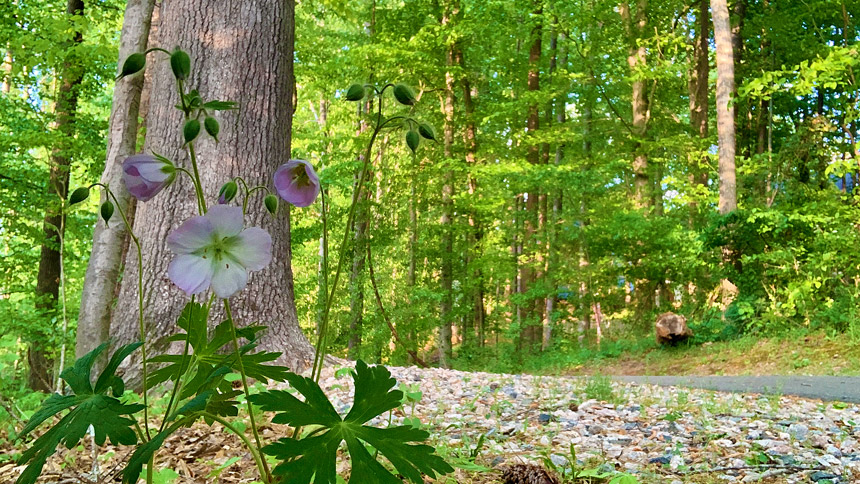 Once, during my daily walk, I was struck by the abundance of weeds and the amount of litter on the greenway. When I finished walking, I was discouraged by these detractors obscuring the natural beauty of those paths.
As time passed, I began to discover something beautiful among those weeds and garbage. A huge variety of small flowers appeared here and there – small collections of different flowers of many colors, each particularly beautiful, many of them hidden in the undergrowth, awaiting their discovery to embellish and brighten one's day.
I began taking pictures of those natural bouquets, and sharing them as decorations in the daily morning greeting I send to my mother.
We live in a world saturated with bad news – with "weeds and garbage." We are bombarded 24 hours a day with news – news of violence, of tragedies, of catastrophes. Unfortunately, what is good does not always make the news! Even more, we are constantly pestered – attacked – by countless reality shows that exploit vulgarity and violence – with characters who think themselves actors. It seems there is no room for what is good and beautiful.
At the end of the day, each person ends up exhausted and tired, not only because of work, but also because of all the energy that the "weeds and garbage" take from us.
We have become accustomed to what is bad, to the negative, forgetting what is beautiful and the positive – generosity and love.
This Easter season – the celebration of life and the triumph of love – we must try to discover, amid the "weeds and garbage," the countless flowers that brighten our day, which help us open our eyes and our being to what is truly beautiful – love.
These flowers are the gifts that God, the Lord of Heaven and Earth, grants us daily. The main place where we discover his gifts is in the heart. At times, our heart, suffocated by our lack of care and time with God, feels powerless. We must remember that everything we need to discover the meaning and joy of life is within our hearts. Our daily worries can make us forget that life is covered with flowers – with talents that are awaiting our discovery to embellish and brighten life.
Easter cannot pass us by without leaving hope and joy – of love in our hearts. Jesus has triumphed over sin. He has shattered everything that destroys and steals joy. He shows us true life! Jesus awaits us. If – moved by the knowledge that we are children of God – we accept from his hands the gift of his love in our hearts, we will triumph, like those little flowers, with the beauty of the dignity with which we were created.
We must not allow ourselves to be cornered by the "weeds and garbage" in this world, nor lose hope. Jesus invites us to participate in his divine life – in his love.
Let us make time daily to meet Jesus, to meet him who loves us! That time of prayer – that conversation with God in the intimacy of our own heart where we share joys and sorrows, feelings and thoughts – is the intimacy of his love where we discover, with ever growing depth, what is truly beautiful.
Everything God created was out of love. We are the apex and masterpiece of his creation. As fruit of his infinite love, we cannot – we must not! – succumb to sin and lose our dignity.
Let us bring a ray of hope and joy – a ray of love – to those around us so that, by the light of our faith and of our work well-done, we can proclaim with Jesus, the triumph of life over sin.
No matter how small, a flower is perfect and bright! The same goes with our heart. God gives us everything we need so that, through living well our ordinary life, our heart will radiate the love that we receive from Jesus during prayer and in the sacraments.
Evil – "weeds and garbage" – exists in the world – we cannot deny it. It wants us to believe that it can succeed. However, Jesus is the true winner! He destroys sin and death and fills us with his gifts. Jesus gives life and is love!