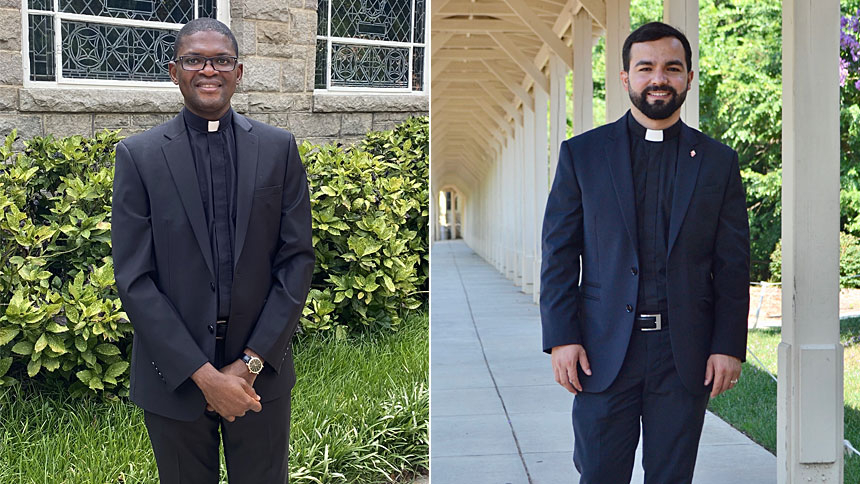 Meet our newest priests, ordained June 11, 2020.
Father Matthew Nwafor
There was a time in his life when Matthew Nwafor felt misunderstood. It was the summer of 2015. He was a professor of philosophy at Godfrey Okoye University in Enugu, Nigeria. He and two other professors were teaching one course to 500 students. They divided up the work, and each student got to know each instructor. Read more.
Father Jairo Maldonado
Jairo Maldonado knows the childhood moments he would relive. And he remembers them with such detail that it makes you want to visit his family in Colombia and smell the toasting coffee beans yourself. Read more.