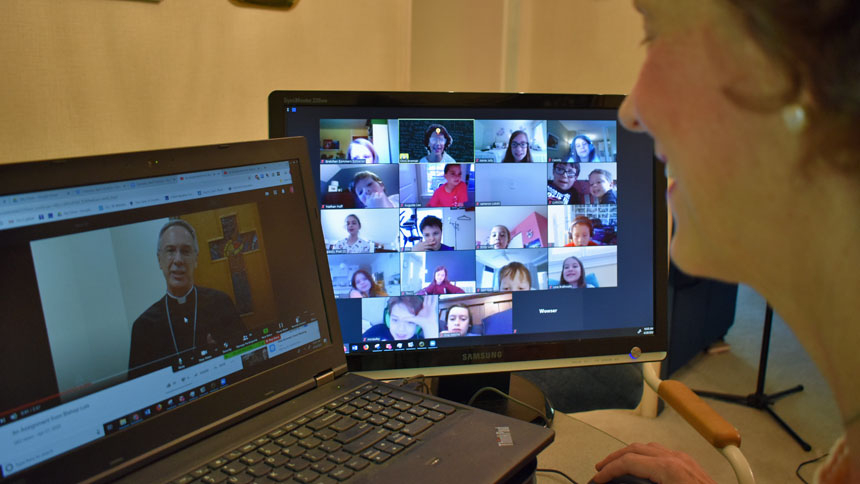 At the beginning of the quarantine, Bishop Luis Rafael Zarama asked school children to write him a letter about how they are doing during the quarantine. Many letters said, "I'm thankful to be able to eat with my mom and dad." In this video, Bishop Luis reflects on appreciating the gift of time.
---
Original story:
Bishop Luis Zarama has been inspired by all the teachers and students continuing their education online, and he's got an assignment for you. He'd like you to write him a letter to tell him what life is like for you right now and how this historic experience is shaping your life, your education and your faith.
In a letter to Bishop Luis, Mrs. Chris Brennan said, "I loved your letter to the teachers and students in our Diocese! I am a 3rd grade teacher at Our Lady of Lourdes and have already given my students your assignment."
All students in the diocese are invited to send a letter to Bishop Luis Rafael Zarama, 7200 Stonehenge Dr., Raleigh NC 27613.