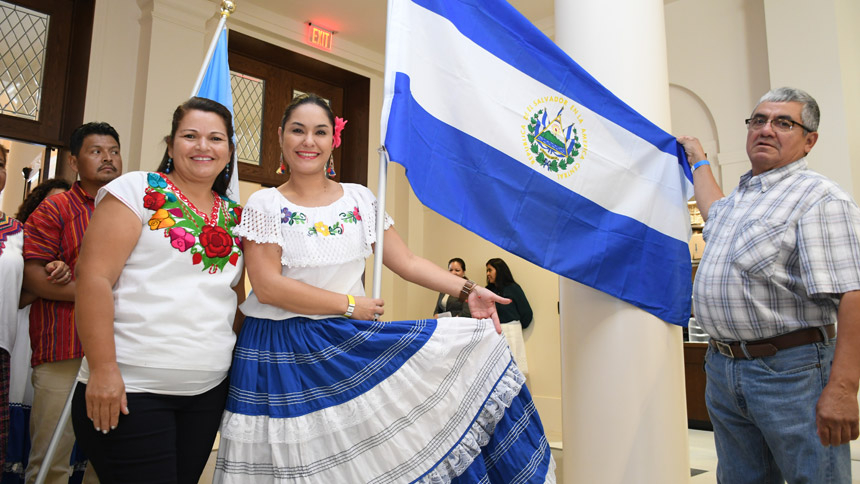 Happy Independence Day Guatemala, El Salvador, Honduras, Nicaragua, & Costa Rica!
Every year, from September 15 to October 15, the United States celebrates Hispanic Heritage Month, a celebration that seeks to honor the culture and contributions of Latinos in this country.
The theme of Hispanic Heritage Month 2021 is "Hope: A Celebration of Hispanic Heritage and Hope." The theme reflects the contributions that Hispanics have made in the past and will continue to make in the future.
Hispanic Heritage Month was originally established as Hispanic Heritage Week by President Lyndon Johnson in 1968 and expanded into a monthly celebration by then-President Ronald Reagan in 1988.
The date of September 15 was chosen as the starting point because that day celebrates the independence of five Latin countries: Costa Rica, El Salvador, Guatemala, Honduras and Nicaragua. Three additional countries are also celebrating independence this month: Mexico, Chile and Belize. The Day of the Race is October 12.
For years, parishes from throughout the Diocese of Raleigh had held local Masses and festivals to celebrate Hispanic heritage, until October 2017 when buses and cars filled the parking lot at Holy Name of Jesus as part of a single, large, day-long celebration.
Last year, due to the pandemic, many events were either canceled or held virtually, including the annual Hispanic Heritage Mass celebrated at the Holy Name of Jesus Cathedral in Raleigh. But this year the celebration is back, including the annual Mass.
"Blessed be God that this year we will be able to meet again, because last year we could not do it and part of our culture is to celebrate," said Bishop Zarama.
"We are always looking for opportunities to celebrate and that is the beauty of our culture, and we like to spend time together. Our faith invites us to share and invites us to celebrate in the Eucharist our love of Jesus," the Bishop concluded.
The Diocese of Raleigh will be hosting Hispanic Heritage Mass again this year on Saturday, October 16, at the cathedral. Some of the parishes in our diocese will also be hosting their own celebrations, including the Mission San Juan Diego in Robbins, where there will be a celebration of Mexico Independence Day with a Mass followed by a festival on September 18.
For more information about the Hispanic Heritage Mass visit the diocesan monthly calendar.