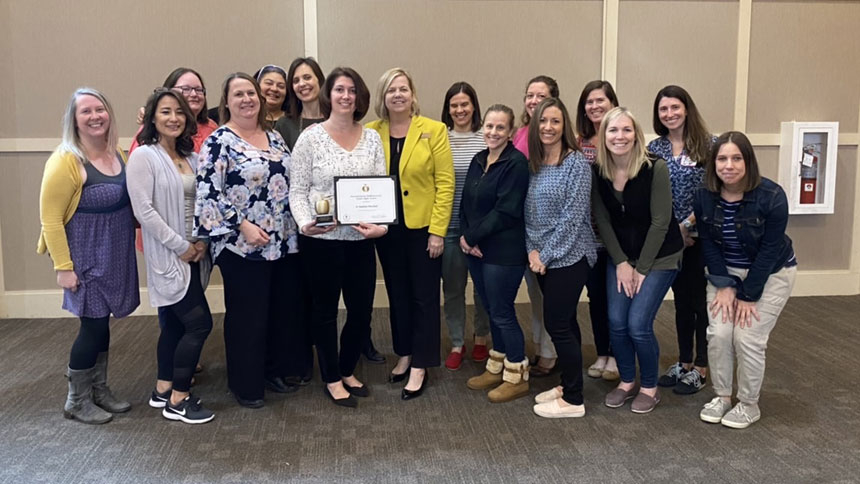 When assistant superintendent of instructional services Kim Browning went looking for a theme for a new award, the answer was clear – a shiny apple. 
"It's an expression of respect, gratitude and love for those special people who have helped guide us, shape us, and make a difference in our lives," she said.
On Feb. 18 she presented St. Raphael Preschool with the first Diocese of Raleigh Golden Apple Early Childhood/Preschool Award.
The award honors a childhood center/preschool that not only provides a philosophy and mission of educating students but demonstrates living it each day in the spirit of Jesus.
In 1979, St. Raphael became the first early childhood center in the Diocese of Raleigh and last spring it celebrated 40 years of faith, friendship and learning.