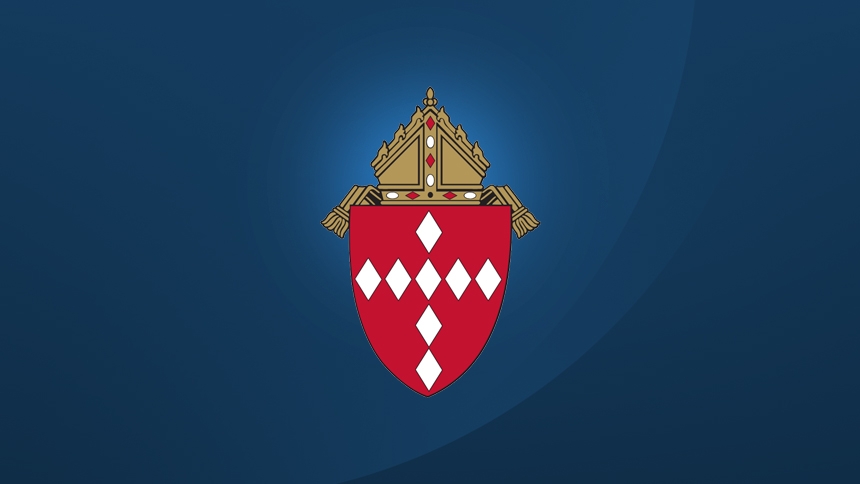 This year's celebration of Easter allowed our diocese to rejoice with the ordination of two new transitional deacons on the eve of the Divine Mercy Sunday. And it will allow us to rejoice in the ordination of two new priests on the eve of Pentecost.
Easter is a time to celebrate the gift of life, and the triumph of love over sin. What better way to celebrate life than when the Lord gives us vocations so he may continue his sacramental presence among us?
Such a diversity of cultures is represented in the groups of those who are ordained! In the group of new deacons: one is from Colombia, South America, and the other one is from Nigeria, Africa. In the group of new priests: one is from the United States (Native American), and the other is from Mexico.
This diversity manifests, in a special way, the universality of the Church and underscores the universality of the Lord's call to shepherd his flock. At the same time, their diversity implies a unique richness because each of these two new deacons and two new priests helps our Church flourish and increases its beauty in our diocese of Raleigh.
Easter is a season of joy and hope. These ordinations fill us with joy because they allow us to see that there are adults who listen to Jesus' call to follow him and who have the courage to leave their professions and their countries to accept Jesus' invitation to help him take care of his flock.
These newly ordained clergy members also fill us with hope because in the middle of the difficulties in which the Lord's Church lives, they have the courage to choose a way of life that becomes an example in itself -- an example that motivates us, that makes us happy, and that touches our hearts to open the way to a more sincere encounter with Jesus.
What a joy to celebrate the Easter of Resurrection at a time when everything was thought to be lost; but the Love and the Life have triumphed.
Jesus rose: Hallelujah!
Did we hear this good news: that Jesus was resurrected?
Well, we don't only hear it; the most important thing is to live it -- to live Easter!  
Each one of us has been called to live it, by giving each day more space in our hearts to Jesus, to his love and to his life. These new deacons and new priests have brightened our priesthood and our diocese with their firm answer, "Yes," to the call that Jesus has made to them. In the same way, each one of us can brighten and enrich our Church with our personal answer, "Yes," and daily conversion with Jesus, for his love and mercy.