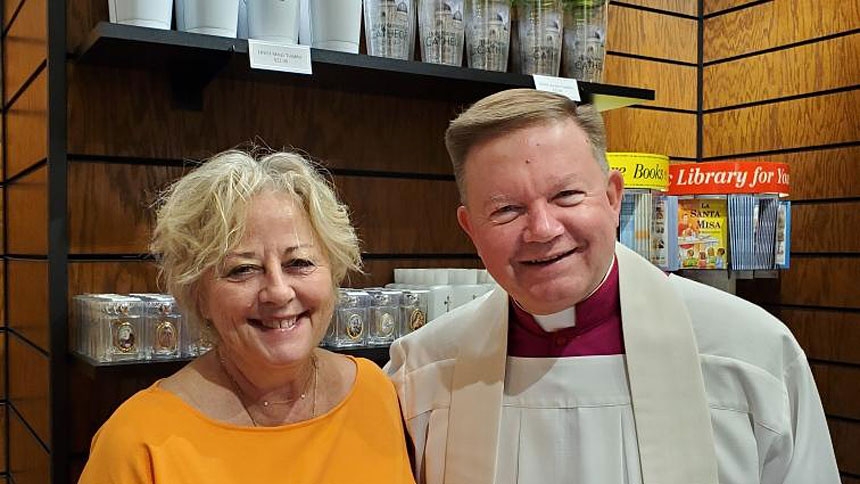 July 28 marked another milestone for Holy Name of Jesus Cathedral with the grand opening of the gift stop. Monsignor David Brockman, cathedral rector, blessed the store and its merchandise.
Monsignor Brockman thanked Trish Kesler, shop manager, and Marguerite Ambrozevitch, owner of In His Name Catholic Bookstore in Raleigh. He said they worked tirelessly to assemble a wide variety of items for the store.
The items in the shop were chosen to complement sacred art in the cathedral such as the stained-glass windows and statues. Other items will feature prints of the original watercolor drawings of HNOJ and the cathedral logo, which can be found on the cornerstone. Rosaries, prayer books, crucifixes and jewelry are also available.
The shop is open Sundays from 10 a.m. to 3 p.m. with plans to add additional weekday hours.