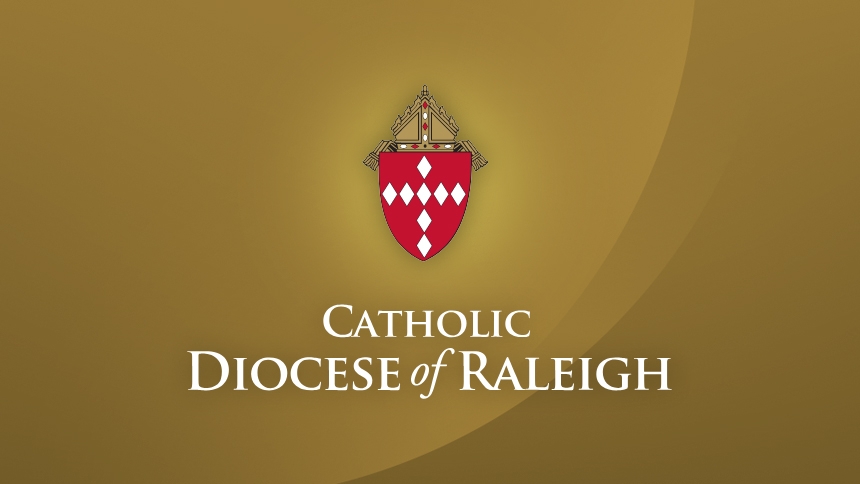 Most Reverend Luis Rafael Zarama, Bishop of Raleigh, is pleased to convey the following official appointments and announcements regarding priestly ministry in the Diocese of Raleigh.
Effective June 29, 2021
Reverend Steven Thomas DiMassimo, newly ordained, is appointed Parochial Vicar at Saint Thomas More Parish in Chapel Hill.
Reverend John Alex Gonzalez, Pastor of Saint Elizabeth of Hungary Parish in Raeford, is assigned Priest in Residence at Sacred Heart Parish in Pinehurst.
Reverend Edisson De Jesus Urrego Restrepo, Administrator of Saint Isidore Mission in Fayetteville, is assigned Administrator of Saint Elizabeth of Hungary Parish in Raeford.
Reverend Tyler Sparrow, newly ordained is appointed Parochial Vicar at Saint Patrick Parish in Fayetteville.
At the invitation of Bishop Zarama, the Missionaries of St. Francis de Sales (Fransalians) have accepted the responsibility to assume priestly pastoral ministry of Good Shepherd Parish in Hope Mills and San Isidro Mission in Stedman.
Further information on the individual priests assigned will be forthcoming.
Effective July 1, 2021
Reverend Paul W. Brant, S.J., a priest of the USA East Province of the Society of Jesus, Parochial Vicar at Saint Therese Parish in Wilson, has been granted, by his Provincial, a request for a working sabbatical from July 1, 2021 – June 30, 2022. Father Brant will remain in the Diocese and will continue to assist in priestly ministry as requested.