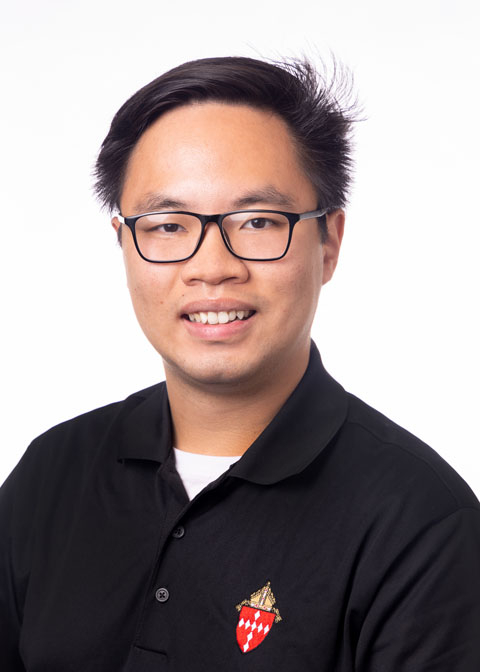 Propaedeutic year
Seminary/School: St. Vincent de Paul Regional Seminary, Boynton Beach, Florida
Ordination Date: 2031
Birth Date: February 19
Home Parish: Our Lady of Grace Catholic Church, Greensboro, NC
High School: Ragsdale High School
College: UNC-Chapel Hill
Hobbies: cooking, fishing, raising pets, going on walks, reading spiritual books 
Who influenced / inspired you to priesthood?  
The Holy Spirit through my parents and the example of good priests and consecrated men and women.
What would you say to a young man who thinks he may have a vocation? 
Be open to the Lord. Stay close to the sacraments, be involved in a faith community, and spend time in adoration. God will take you on an adventure if you respond joyfully!
Favorite Scripture passage: My favorite excerpt is prayed by the Church daily during Evening Prayer, in which we proclaim "the Almighty has done great things for me and holy is his Name" (Luke 1:49). Mary reminds us to recognize all good comes from God; therefore, we should always give praise!
Favorite saint: After the Blessed Mother, St. Faustina. Her example of obedience and humility reflects the message of Christ's Eucharistic love and mercy so needed today. 
Anything else of note you would like to share with the diocese: Stay close to Jesus! Conforming your heart to his will change the world. (Maybe his heart will invite you to discern the priesthood or consecrated life.)