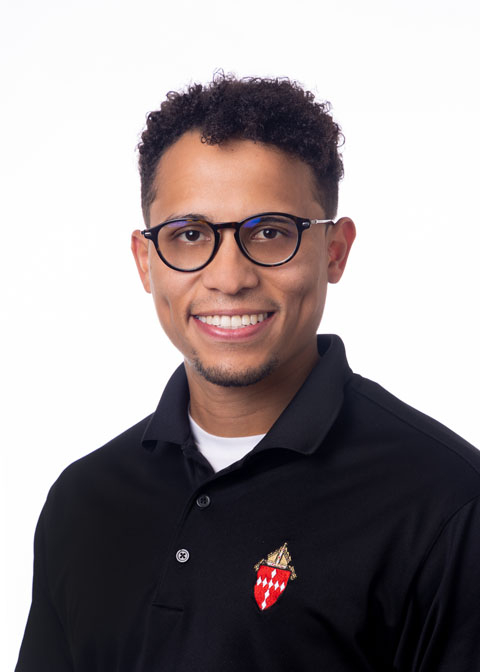 Pastoral year - St. Michael the Archangel Church, Cary, NC
Seminary: St. Vincent de Paul Regional Seminary, Boynton Beach, Florida
High School/College: Colegio el Rosario, Córdoba, Colombia; Universidad Santo Tomas, Bogotá, Colombia.
Birth Date: September 8
Home Parish: Nuestra Señora del Rosario, Córdoba, Colombia.
Hobbies: play the guitar, read, play football, photography and technology.
Who/what influenced your decision to enter the seminary? When I was a child, I saw good examples of the priests of my parish. At the end of my school, I joined the Dominican friars in Colombia for almost seven years, and I was struck by the example of Fray Ivan Garzon, his dedication and his love for the priesthood. And the example of my brother priest Fr. Yasid Salas, who is a priest in New Jersey, also helped me.
Who is your favorite saint? Why? Saint Thomas Aquinas
Favorite Scripture Passage: Revelations 3:20
What advice would you give to a young man thinking about the priesthood? We need to trust the intuition about vocation, then we must talk about it with a good priest or with a spiritual guide, and give ourselves the opportunity to have a vocations experience in a meeting held by the diocese. God constantly calls us and lets us know his plan within us. Pray and ask for clarity, maybe you can be a future priest.
What particular devotion(s) do you find helpful in your discernment? Spiritual readings, adoration of the Holy Sacrament, praying the Holy Rosary
How did your family and friends react when you made that decision? Are they supportive now? My family and friends support me. They gave me a lot of advice, and they continue to accompany me.
How big is your family? Where do you fit in? My parents had 5 children, and I am the fourth.