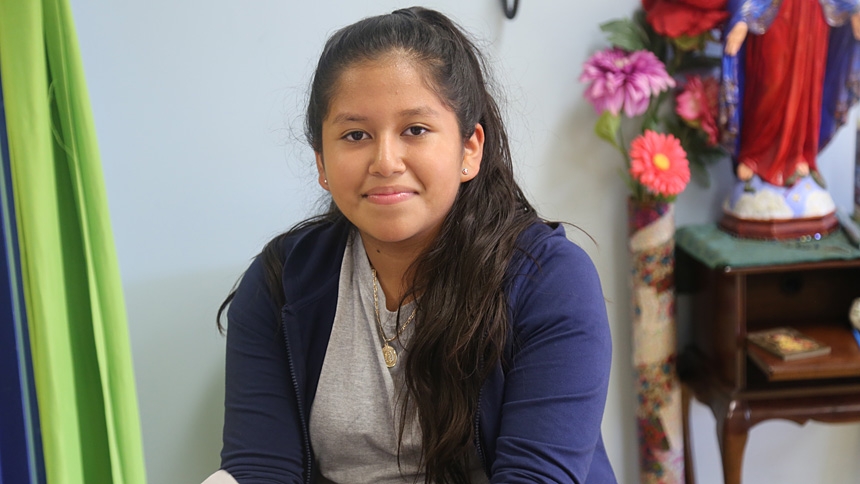 Luz Martinez
Havelock
When the storm came through, a tree fell on the roof of Luz Martinez's home.
When asked to describe her life since the storm, she uses one word: difficult.
"We cleaned … put back our pictures. Now there's leaking," she said Oct. 16.
Like her classmates at Annunciation School, Luz missed more than two weeks of instruction due to closure. But returning on Oct. 1 was joyous as she was reunited with her teachers and best friends. 
"My advice to other kids going through a hurricane is to help your mom and dad. Maybe clean the yard," she said. "I prayed during the storm. I had my rosary and my mom was sad. My grandmother was worried about us. But the praying helped."
Read more Humanity in the Hurricane.