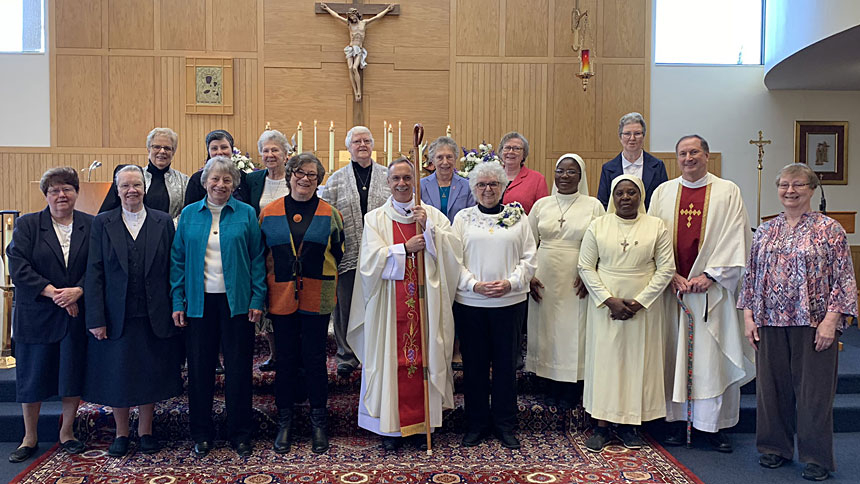 Women religious serving in the Diocese of Raleigh have a new landing page with a directory of congregations and sisters currently serving in the diocese. The page also includes expressions of religious life, what women religious are doing and history of sisters in the diocese.
Sister Carol Marozzi, S.S.J., and Sister Connie Gilder, S.S.J., worked with web manager Michelle King to create the new content.
"My hope is it would help make connections for people … that it would build relationships," said Sister Carol. "And it would do that by giving easy contact information -- some challenging information and questions … opening up and broadening conversations."
Women religious have ministered in the Diocese of Raleigh since the early 1800s, making an invaluable contribution to the life and growth of the Catholic Church in North Carolina.
Over 80 religious communities of women have been represented in the diocese, and currently there are 24 sisters from 11 congregations serving in a variety of ways.
"In the last 50 years, I think there has been a real blossoming of women religious doing so many things throughout the world. And so … that's a broader story," said Sister Connie. "You know, lobbyists, NGOs … I think we wanted to say that women religious are professional women making a big difference around the world."