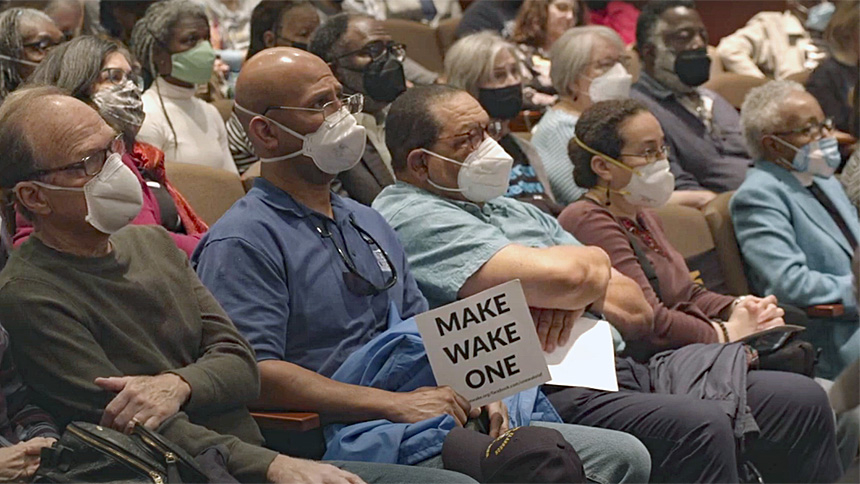 The Catholic Campaign for Human Development (CCHD) is the domestic anti-poverty program of the U.S. Catholic bishops, working to carry out the mission of Jesus Christ, "to bring good news to the poor ...  release to captives ...  sight to the blind … and let the oppressed go free" (Luke  4:18).
Founded in 1969, CCHD's pastoral strategy is to empower the most vulnerable members of our society to become agents of their own destiny through active participation and education for justice, leading to solidarity and transformation within a local community.
Compelled by the Church's biblical tradition, modern Catholic social teaching, and the pervasive presence of poverty in the United States, this ministry for justice is rooted in our baptism and faith commitment.
In the Diocese of Raleigh, organizations that work for justice and social renewal are supported by the annual Catholic Campaign for Human Development collection in U.S. Catholic parishes.
One Wake is a non-profit organization that serves the people of Wake County in their diverse needs. Through multi-ethnic and interfaith cooperation, members of One Wake pursue a more equitable standard of living for the most vulnerable members of their community.
They engage lawmakers and policies, assist individuals with their concerns, and organize and advocate for better accountability and improved living conditions for all. One Wake seeks to empower residents of Wake County by giving them a voice as stakeholders, making them agents of their own destiny.
In unity of mission, CCHD stands with One Wake in pursuit of an empowered and thriving community.
Watch this video that profiles the ministry's work in our diocese.