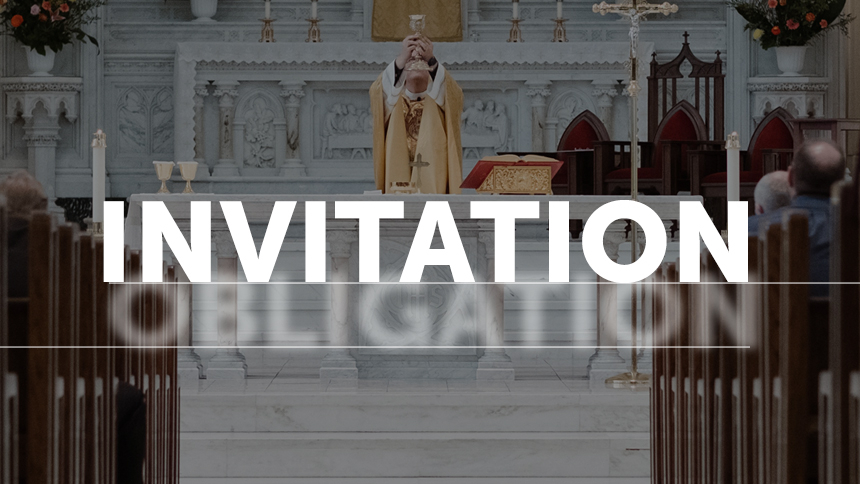 Beginning Easter Sunday, April 17, 2022, Bishop Zarama has lifted the dispensation that has been in place for the Mass obligation for Sundays and Holy Days for the faithful in the Diocese of Raleigh. 
For centuries, the Catholic Church has had in place an obligation for Catholics to participate in Mass on Sundays and Holy Days. This obligation has never been one of duress, but stems from the crucial importance that Sundays and Holy Days hold as principal moments wherein God engages us to be built up more fully into the Body of Christ. We share in the corporate work of liturgy to become ever more authentic witnesses to the presence of God always at work among us.
It is important to remember, however, that the Church specifies that the elderly, sick, those with pre-existing health conditions or other vulnerable people are always dispensed from this Mass obligation. In some instances, the bishop or pastor may "lift the obilgation" among the faithful. This may occur during severe weather, for instance. Most recently, this has been the case during the COVID pandemic.
As so many of the faithful gather for Easter Masses, Bishop Luis offers this reminder that the obligation to attend Mass is also an invitation to return to our churches and renew ourselves in receiving God's love through the Eucharist.
"The doors of our churches are wide open," said Bishop Luis. "Now let us open our hearts, embracing each other in community and fully embracing the gift of God's love with an open and joyful heart."