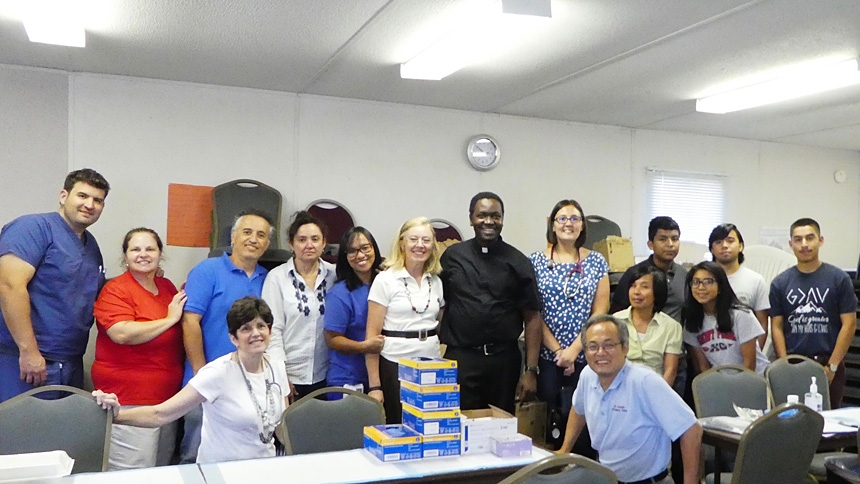 Dr. Regina Ryan
Smithfield
As a family doctor, Regina Ryan is used to the protocols of a medical practice. Order, structure and appointment times are the norm.
When she was asked to participate in a medical mission after Hurricane Florence, she had a lot of questions. After all, it was her first medical mission. There was no process in place for how patients would be seen. And organizers didn't know how many people would show up at Mt. Olive's Maria Reina Catholic Church, the site of the event, which was named Share the Caring.
Still, she found a corner in a mobile trailer, and began to work.
The line grew shorter and shorter as Ryan and other medical professionals dispensed medicine,  performed basic medical exams and administered tetanus shots, mostly boosters to help with immunity. 
"[After a hurricane] when people have been sifting through debris and cleaning up, they may have cuts and scratches that could have been contaminated by dirt and mud, which is where the bacteria that causes tetanus infections can be. A tetanus infection has the potential to become extremely severe," she said.
Ryan was impressed by the gratitude of patients, most of whom were Hispanic and Latino, as well as the professionalism of the volunteers, many of whom had worked in mission situations before.
"They knew that you figure it out on the fly and trust yourself and trust the group you're working with. We got it all figured out and put good, safe processes in place despite the makeshift environment," she said.
Read more Humanity in the Hurricane.