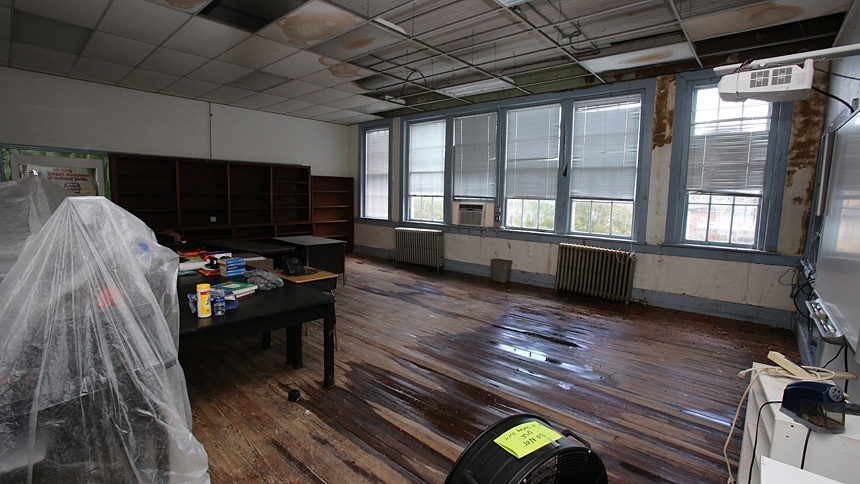 The date for the Diocese of Raleigh's Catholic Schools Professional Development Day had been chosen long before pressure systems created Hurricane Florence.
Leaders considered canceling. They thought about rescheduling. In the end, though, they kept the plan for Sept. 28 and used it as an opportunity.
In his opening remarks, Dr. Michael Fedewa, superintendent of schools, reminded the 600 educators in attendance that part of their faith was showing support to their colleagues impacted by the storm.
While "Preparing the Way: Propagating the Faith" was the long-planned theme for the day, "solidarity" became the word of the day at Cardinal Gibbons High School, where the conference was held. 
Though Mass is traditionally celebrated at this event, there is not usually an offertory collection.
On this day, however, more than $4,000 in cash and gift cards was collected to a benefit those in flood-affected areas. Teachers also donated new backpacks and 750 pounds of school supplies.
Generosity from schools extended beyond the diocese, and even beyond the state.
Catholic schools from Santa Rosa, California to Richmond, Virginia contacted Fedewa asking for ways to support the six Diocese of Raleigh schools, including Infant of Prague in Jacksonville, St. Egbert in Morehead City and St. Mary in Wilmington, impacted by the storm.
Bishop Sullivan Catholic High School in the Diocese of Richmond launched a fundraising campaign with the goal of raising $20,000 in one week. The Catholic school community surpassed that goal and raised $23,407.
"It was so impressive to see Catholic schools from around the country offering heartfelt assistance," Fedewa said. "Whether it was special collections, gift cards, prayer services or Mass intentions, it was … compassionate."
Read more Humanity in the Hurricane.