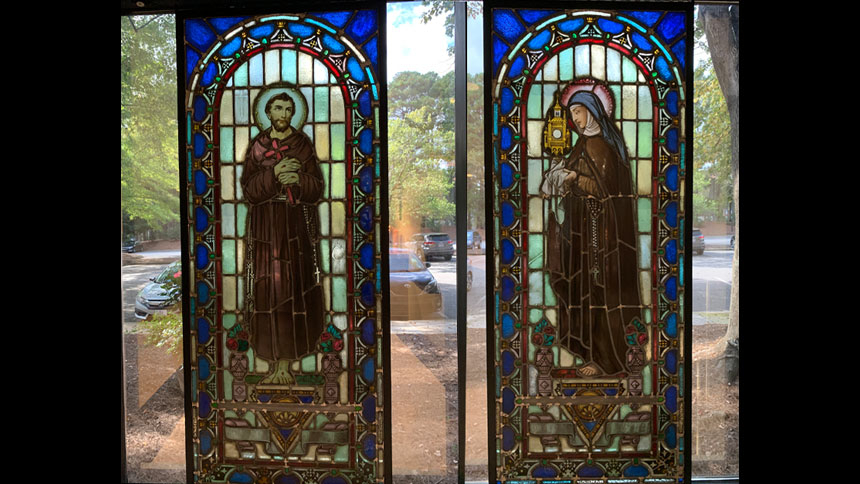 Inside the Catholic Center, the administrative building of the diocese, is a chapel. The chapel is named Immaculate Conception, as the Diocese of Raleigh was dedicated to Mary under the title of Immaculate Conception by the decree of Pope XII at the request of Bishop Waters.
Prior to the pandemic, Mass was held weekly in the chapel for staff and visitors. While the chapel is currently closed, it recently received restored windows.
Before his 2013 death, Monsignor Tim O'Connor obtained the windows for placement in the Blessed Sacrament Chapel at the old St. Thomas More Church building on Gimghoul Road in Chapel Hill. When that property was sold, the windows were removed, and the diocese stored them, as the parish determined that they would not be using them for the new church building.
The intention was then to use them for diocesan facilities and to have them restored, which was done at the Beyer Studios in Philadelphia, the same firm that assisted with the stained glass at the new cathedral.