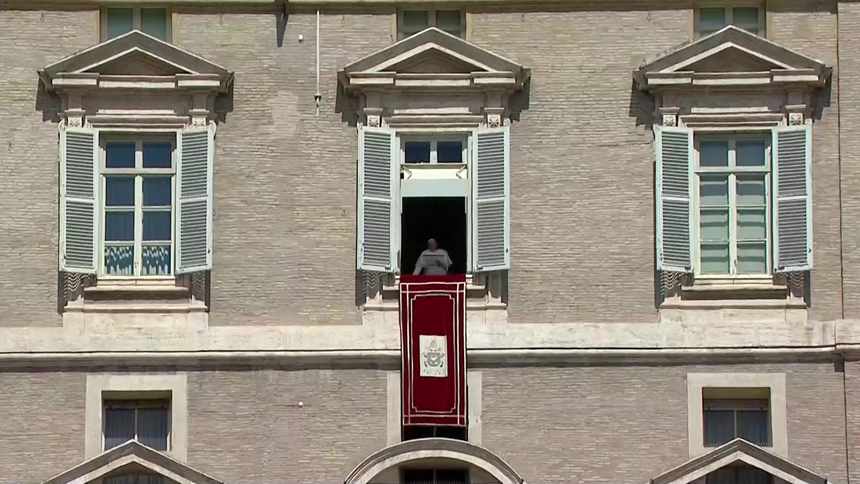 After praying the Regina Coeli with pilgrims in St. Peter's Square, Pope Francis defended Pope St. John Paul II against "unfounded allegations."
"I am certain of interpreting the sentiments of the faithful throughout the world," Pope Francis said. "I extend a grateful thought to the memory of St. John Paul II, who, in these days has been the object of offensive and unfounded allegations."
The Pope is referring to the rumors concerning the kidnapping of Vatican citizen Emanuela Orlandi, who disappeared in 1983 at the age of 15.
Pietro Orlandi, Emanuela's brother, shared the recording of a man potentially linked to a Roman mafia group on an Italian television program.
The man accused Pope John Paul II of allegedly leaving the Vatican in the company of young girls. Last week, Pietro met with the Vatican's Promoter of Justice Alessandro Diddi to speak about opening a new investigation into Emanuela's disappearance.
The Vatican has responded to the accusations that this recording has prompted, saying there are no evidence or witnesses to support this claim. The Vatican Promoter of Justice stated that Pope Francis has expressed his desire for the "truth to emerge without any reservations."