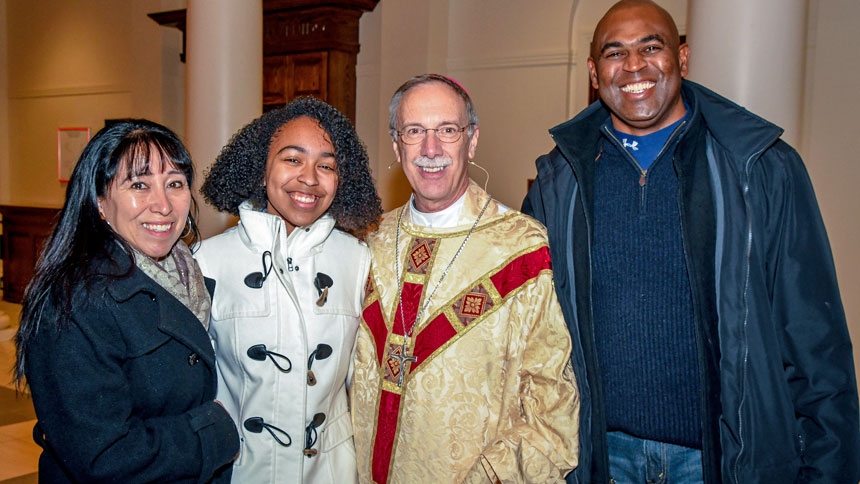 The Black and Indian Mission Collection, established as the very first National Collection by U.S. Catholic bishops in 1884, has proven to be a successful vehicle to build the Body of Christ in Native American, Alaska Native, and Black Catholic communities.
"Many of the funds raised during the National Collection are returned to eastern North Carolina," said Tristan Evans, African Ancestry Ministry (AAMEN) Coordinator. "These funds enable us to provide tuition assistance grants for K-12 students of African Ancestry and Native American heritage right here in the Diocese of Raleigh."
During this year's collection in the Diocese of Raleigh, more than $90,500 was raised. In a recent thank you letter to Bishop Zarama, Executive Director of the Black and Indian Mission Office in Washington, DC, Fr. Maurice Henry Sands explained that his office continues to be led by the missionary spirit of St. Katharine Drexel and that he is most grateful to Bishop Zarama and the people of the Diocese of Raleigh for their generosity.