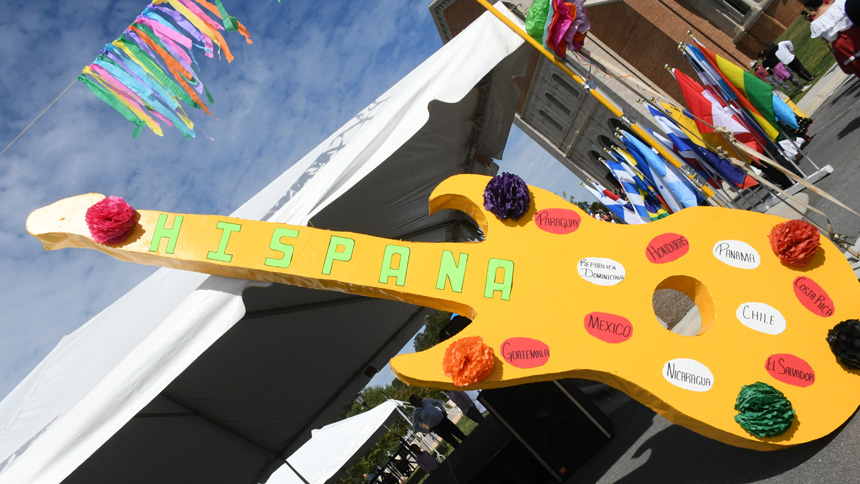 Today marks the beginning of Hispanic Heritage Month, a time to celebrate one of the fastest-growing ethnic groups in our state. Now through October 15, events and activities will be held to honor the cultures and recognizing the contributions of people from Spain, Mexico, Latin America and the Caribbean.
Hispanic Heritage Month has been celebrated during this time since 1968. The date coincides with the independence anniversaries of several countries, including Belize, Chile, Costa Rica, El Salvador, Guatemala, Honduras, Mexico and Nicaragua. On October 12, many of these countries also celebrate Dia de la Raza, "the Day of the Race."
North Carolina's Hispanic population is now greater than one million people, with 1,118,596 residents according to the 2020 census. Between 2010 and 2020, North Carolina's Hispanic population grew by nearly 320,000 new residents, the largest numeric increase of any racial/ethnic group in the state. Statewide, the Hispanic community grew by 40% over the decade, faster than the growth of this population nationwide (23%).
The number of Hispanics in the state is reflected in the parishes of our diocese, especially in rural areas.
"In this country where there is a large percentage of people of Hispanic origin, this celebration of Hispanicity gives us the opportunity to be recognized and valued, because we are part of the people who build this country," said Father Javier Castrejón, administrator of Mission St Juan Diego and who is of Mexican origin.
The community of St. Juan Diego is preparing to celebrate the traditional festival in honor of the Mexican Heritage. For a decade, this celebration has been held mainly to celebrate the independence of Mexico because most of the Hispanic community in the mission are from this country; but all are invited to celebrate.
"We must celebrate our freedom and our culture," Father Castrejón concluded.
For his part, Bishop Luis Zarama, through a message in Spanish shared on social networks, reminded the Hispanic community of the diocese that, "In the month of Hispanicity we all meet; that is to say that despite the term Hispanic, many countries are included."
Following are some of the celebrations scheduled in our diocese this month. Even if you are not Hispanic or Spanish-speaking you are welcome join the celebrations and take the opportunity to learn about other cultures and enjoy delicious food.
Mexican Heritage Festival
Saturday, September 17, 2022 - 09:00 AM
Join San Juan Diego Mission in Robbins in celebrating its annual Mexican Heritage Festival. Mass begins at 9 a.m. with the festival to follow.
Mexico Independence Celebration
Saturday, September 17, 2022 - 9:00 AM
Saint Andrew Catholic Church, 301 Mercer Ave., Red Springs, NC 28377
Mass begins at 10 a.m. with the festival to follow.
Hispanic Heritage Mass 2022
Saturday, October 8, 2022 - 10:00 AM
The Hispanic Heritage Mass will be presided over by our Bishop Luis Rafael Zarama. Procession of Flags begins at 10:45 AM with Mass at 11:00, followed by lunch and other festivities.
Photos