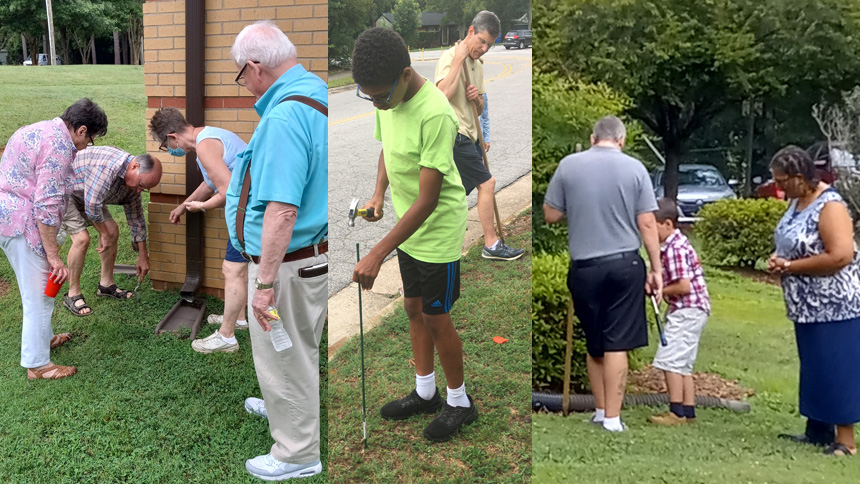 RALEIGH – Parishioners of St. Joseph Church honored St. Benedict Saturday, July 9, two days before his July 11 feast day. Their event included the blessing of several hundred St. Benedict medals and the placement of them around the campus.
After Mass, Father Russell Ward, L.C., blessed the medals, and a group of parishioners made their way around the grounds placing medals in small holes they dug. As they placed medals, they prayed "Hail, Mary."
They placed medals all around the church, St. Monica Hall and along the houses and structures on the campus such as the outside altar, all outside statues and the Cemetery of the Holy Innocents. For those gathered, it was a time to call for the intercession of St. Benedict to protect the property of St. Joseph and the people within.
St. Benedict is the patron saint of Europe and Monastics.