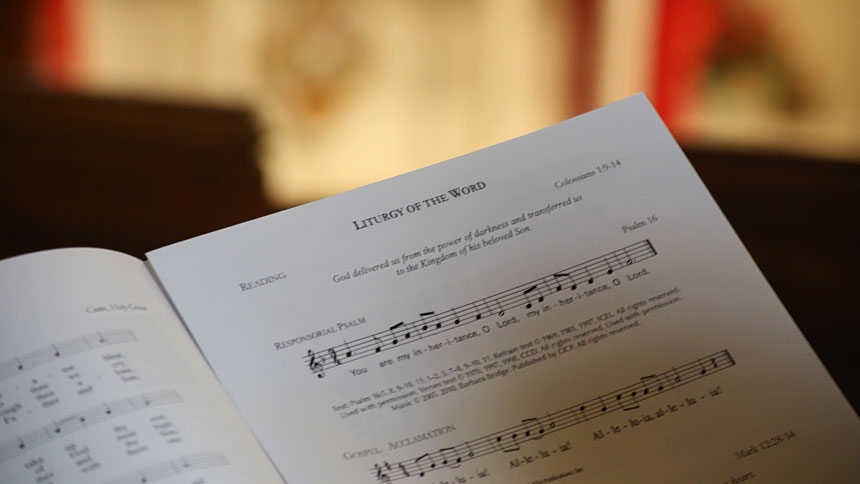 The National Association of Pastoral Musicians (NPM) is holding its 42nd annual convention in Raleigh July 16-19.
The organization serves creators, performers and admirers of the art of music liturgy. Membership includes musicians, clergy, liturgists and other leaders of prayer.
The theme is "That you may be healed." There will be opportunities to learn more about the sacraments of healing and reconciliation, prayer, performances and for personal growth.
"Healing occurs when we allow ourselves to become dependent on God and we begin to choose joy," said Bishop Zarama. "When we choose joy, everything changes including our actions."
Events open to the public
Choral Evensong in a Catholic Context at Sacred Heart Cathedral, Tues., July 16, 9 p.m.
Choral Evensong is a choral evening prayer service, which combines elements of vespers and compline. While its roots are in the Catholic tradition, it has been adapted over the centuries in the Anglican tradition and has reappeared in Catholic practice in the Personal Ordinariate of the Chair of Saint Peter. Come experience this liturgy at Sacred Heart Church, the former cathedral for the Diocese of Raleigh.
Mass at Holy Name of Jesus Cathedral, Thurs. July 18, 5 p.m.
Bishop Luis Rafael Zarama will celebrate Mass for the National Association of Pastoral Musicians Convention.