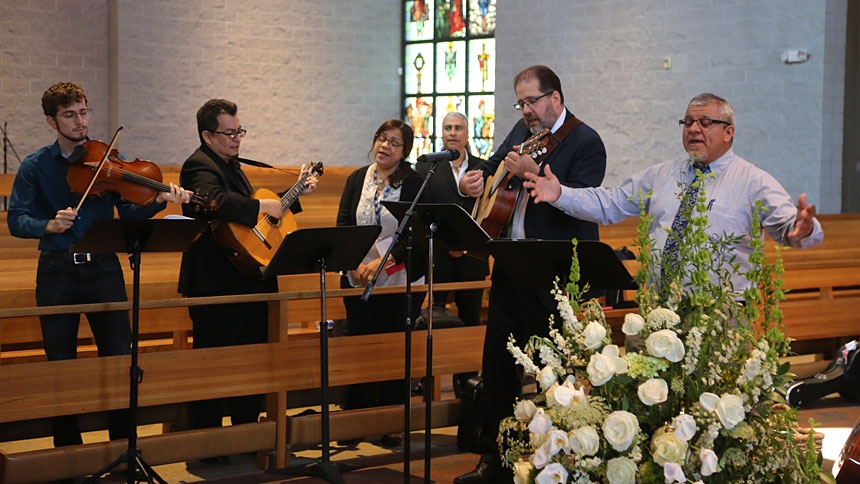 Choir directors, organists, guitarists, pianists, instrumentalists and singers from throughout  the United States and beyond gathered Saturday at Immaculate Conception Church in Durham to celebrate Morning Prayer for the Latino Experience of the National Association of Pastoral Musicians.
The NPM is an organization for anyone who "recognizes and supports the value of musical liturgy." The Morning Prayer was part of the group's annual convention, which was held this year in Raleigh.
"It is beautiful to listen to your melodies and feel the joy and the seriousness with which all of you together give voice to the beauty of our prayer," said Bishop Luis Rafael Zarama after the opening song, which was performed by a group of Latino musicians.
"Among the many signs and symbols used by the Church to celebrate its faith, music is of preeminent importance," he said. 
Bishop Zarama encouraged the musicians to be animators of the song of the whole assembly, not replacing the voices of the people of God but encouraging their singing to create a community prayer.
He thanked those who serve in churches, but reminded them that their most important service must be fulfilled in their homes.
"Don't let your participation in the choir and other activities become an excuse not to fulfill other responsibilities in your homes," he said. 
Photos