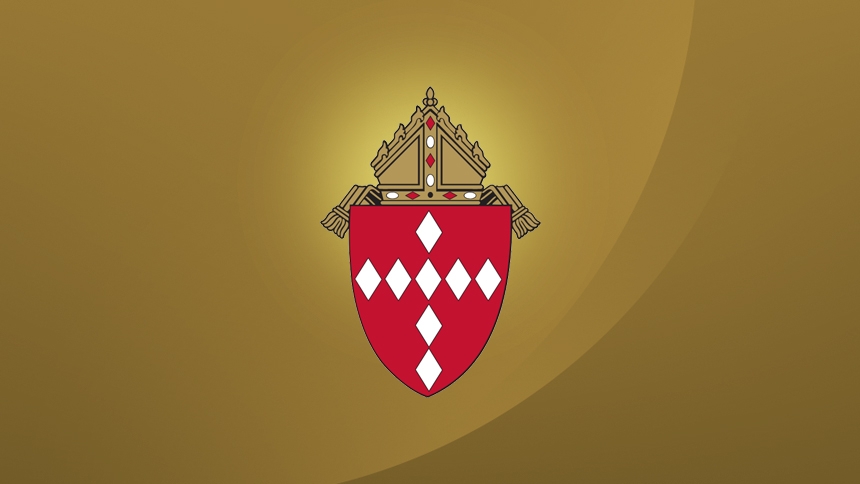 This January, Pro-Life events kick off in Raleigh and throughout the country as Catholics nationwide prepare for the anniversary of Roe v. Wade and the March for Life in Washington, D.C.
On Saturday, January 13, the Diocese of Raleigh will host the annual Love My Life (LML) Youth Rally and Mass at Holy Name of Jesus Cathedral. Organizers are expecting more than 1,000 teens to gather for the rally, which will take place in a heated tent on the Holy Name of Jesus campus. LML is an opportunity for Catholic youth to come together to celebrate life and to connect with others from across the diocese who are passionate about promoting the pro-life culture.
Diocesan coordinator of Respect Life and Social Concerns Mary Beth Phillips says, "It is called 'love my life' because it is focused on showing youth that God loves them and helping them realize that they don't have to buy into the lies of today's culture about what brings happiness." She expanded on how this year's theme, "Beloved," ties everything together. "'Beloved,' reinforces the fact to teens that they are each beloved by God, which helps them learn to value and respect their bodies, which is all related to the anniversary of Roe v. Wade and why we march," said Phillips.   
Chris Padgett, nationally known Catholic speaker and musician, is the keynote for the rally and expanded on the Beloved theme in a promotional video. In it, Padgett says our culture confuses what love really is and says, "We're going to talk about something that's simple and true and not confusing at all. And that's that God loves you."
Louise Batta, Nick Clemens and Annabelle Hernandez will serve as emcees for the event, which includes music, speakers, a baby diaper drive and the Mass for Life.
At 12:00 p.m., Bishop Zarama presides over the first Mass for Life at the new Holy Name of Jesus Cathedral. Recording artist Dana Catherine will sing the prelude beginning at 11:45 a.m.
Following Mass, participants are invited to travel downtown to Halifax Mall for the rally and march with NC Right to Life at 2:30 p.m.
Follow Love My Life updates and photos on Instagram and Twitter with #LML18. For more information, go to Love My Life Youth Rally.
The North Carolina Right to Life events serve as a kick-off for pro-life advocates who will be travelling to Washington, D.C., to join the national March for Life on Friday January 19. The Diocese of Raleigh will send close to 30 buses filled with pilgrims hoping to further the mission of life in our nation's capital.
Pilgrims from the Diocese of Raleigh will join those from the Diocese of Charlotte for the NC Mass for Life at the Basilica of the National Shrine of the Immaculate Conception at 11:30 a.m. on Friday. Bishop Jugis of the Diocese of Charlotte will preside. After Mass, advocates will meet at the United States Navy Memorial on Pennsylvania Avenue to join the March for Life to the Supreme Court and Capitol Building.
The theme for the 2018 March for Life is "Love Saves Lives."  Speakers at the rally include Pam Tebow, mother of Tim Tebow, NFL player Matt Birk and government representatives. The first March for Life was organized in 1974 on the first anniversary of the Roe v. Wade decision. An estimated 20,000 supporters attended that inaugural event. Recent years have shown numbers closer to an estimated half million supporters of pro-life policies.