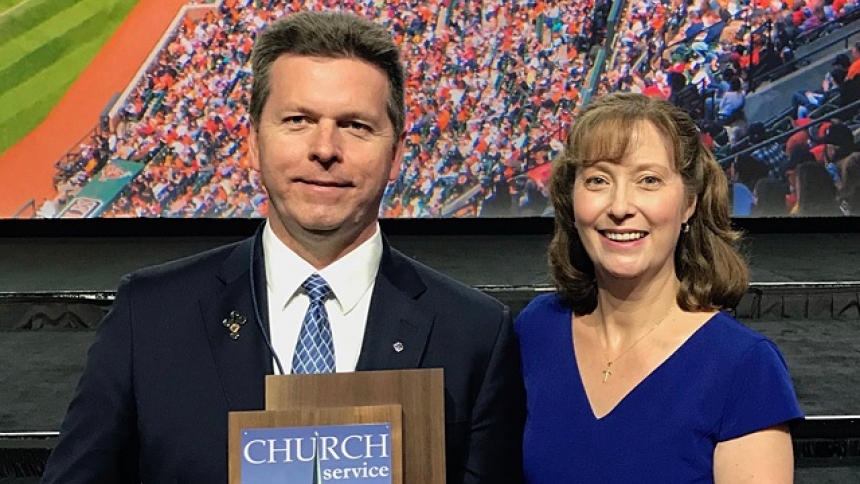 Above: Past Grand Knight John Stanson and his wife Pamela, both of St. Luke the Evangelist Parish in Raleigh, attend an Aug. 8 award ceremony in Baltimore. 
The Knights of Columbus, a worldwide fraternal service organization, recently granted an International Service Award to a Raleigh-based council following its work rebuilding a church destroyed by arson.
St. Luke the Evangelist Council 12455 was honored for work that began in January 2014 when its home church was destroyed.
In the wake of tragedy, council members served their parish in an inspiring fashion. In addition to Knights who removed debris from the damaged sanctuary, one council member offered office space so that the parish could continue to celebrate Mass together.  
The Knights then began a series of fundraising projects to rebuild the destroyed building, and they contributed over $7,000 of their own funds to go toward the new cross atop the church building. 
In all, council members logged more than 22,000 hours of community service between the day of the fire and Oct. 21, 2017, the day Bishop Luis Rafael Zarama dedicated a new church building at St. Luke.
Above: The Stansons with NC Knights of Columbus State Deputy John Nussbaum and his wife Lori.