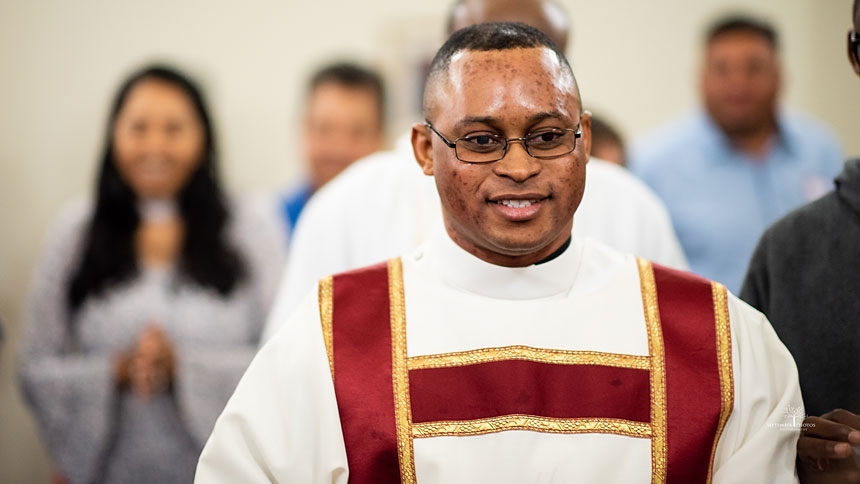 Bishop Luis Rafael Zarama ordained Brother Emmanuel Mandona Bolangi, 33, C.I.C.M., to the transitional diaconate at St. Eugene Church in Wendell Oct. 10.
Deacons studying for the priesthood are transitional deacons. Those not planning to be ordained priests are called permanent deacons.  
"The Lord doesn't expect you to be perfect, Bishop Luis said to the deacon. "He isn't looking for that because it is impossible. The Lord is looking to you for your will follow him, to mold you day by day, for you to become more like him."
Born in the Democratic Republic of the Congo, Deacon Emmanuel joined the Congregation of the Immaculate Heart of Mary in 2008. Assigned to the United States as a missionary since 2015, he learned to speak English while serving in Arlington, Virginia. And he learned to speak Spanish while working in Puerto Rico. He continues his internship supervised by the Oblate School of Theology at St. Eugene.
"Your challenge is to keep moving and growing in faith by asking and looking for something new in you and having a beautiful and special relationship with the Lord," Bishop Luis said.
Video
Photos
Photos by September Photos Photography