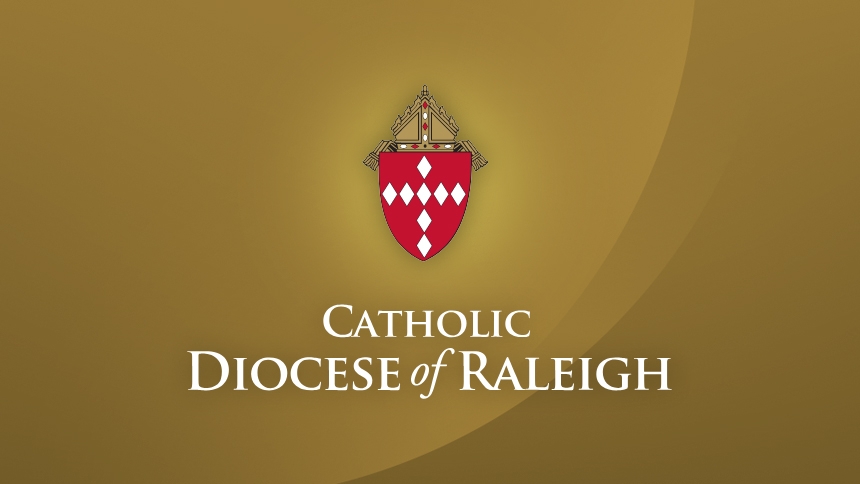 Hundreds gathered at Holy Name of Jesus Cathedral on Sunday afternoon, Sept. 24, to celebrate and commemorate the life and faith of Saint Lorenzo Ruiz. Bishop Luis Zarama was the principal celebrant.
Sunday's Mass and celebration began with a procession around the piazza and into the cathedral with a statue of San Lorenzo borne high and preceded by a color guard carrying the U.S. and Philippine flags. Many members of the Raleigh Filipino community dressed in clothing that celebrated their heritage.
San Lorenzo Ruiz holds a very special place in the hearts of Filipinos around the world as he is the first canonized Filipino martyr.
"We have something in common. That's why I'm very involved in this," said Wency Mendoza, parishioner of St. Mary, Mother of the Church in Garner. "We share the same birthday. September 28, and when I was asked to be part of the planning committee eight years ago, I did not hesitate to say, 'Yes, count me in!'"
Bishop Zarama began his homily by admitting he didn't quite understand the words of the entrance hymn, which was sung in Tagalog.
But, he added, "Sometimes we don't need to understand, we just need to be."
The bishop related that theme to the life of San Lorenzo, a saint whose life details aren't fully known.
But, Bishop Zarama said, what is known is enough to encourage the faithful to answer God's call.
He was martyred on Formosa in 1637, along with 14 companions, by the Tokugawa Shogunate during its persecution of Japanese Christians in the 17th century. Saint Lorenzo refused to renounce his Catholic faith after a criminal trial on false charges. He was canonized by Pope John Paul II in 1981 in the Philippines, making it the first ever held outside the Vatican.