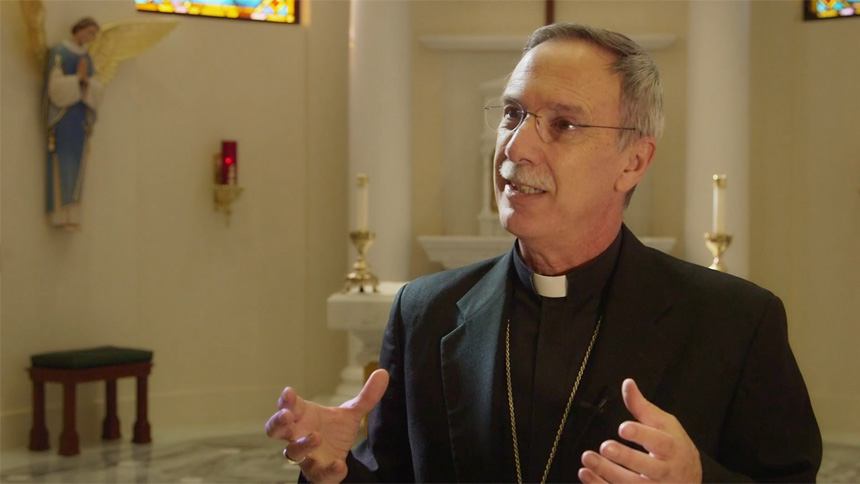 Scripture tells us to: Always be ready to make a defense to anyone who calls you to account for the hope that is in you, yet do it with gentleness and reverence.
A new course for faith formation leaders in the Diocese or Raleigh aims to do just that. Always Be Ready is a foundational course in evangelization developed by the department of Faith Formation in partnership with Bishop Luis Zarama. 
Bishop Luis is featured throughout the series of video workshops.
"One of the things that's unique about this approach is the hands-on role our bishop took in helping create it," said Patrick Ginty, Director of Faith Formation for the Diocese of Raleigh. "Bishop Luis thought it was important for him to speak directly to parish leaders and catechists and to provide them with not only encouragement, but with the support and tools they need to do their very important work."
The purpose of Always Be Ready is to provide the building blocks -- basic knowledge, skills and practices -- to enable people to share the good news of Jesus Christ with those they come in contact with. The five-part series is constructed to be carried out in facilitated groups. Written workbook materials accompany the videos and are designed to encourage shared experiences and discussion of each of the five video lessons. All of the video and written course content is available in both English and Spanish.
Always Be Ready can be presented in one, full-day learning experience as outlined in the materials or the material be broken down into sessions spread out over several weeks. The diocese has already led several learning sessions with faith formation leaders; a second session for Spanish-speaking faith formation leaders will be held next month. All of the material is also freely available online for anyone to access.
"While we feel it's especially important to equip our parish leaders to help others in their faith journey, it's also our hope that the lessons are useful for many people," said Ginty. "Each of us is called to 'be ready.' We're very excited that Bishop Luis is both preparing us and walking with us on this journey."
Get more information and see the lessons and course materials firsthand: