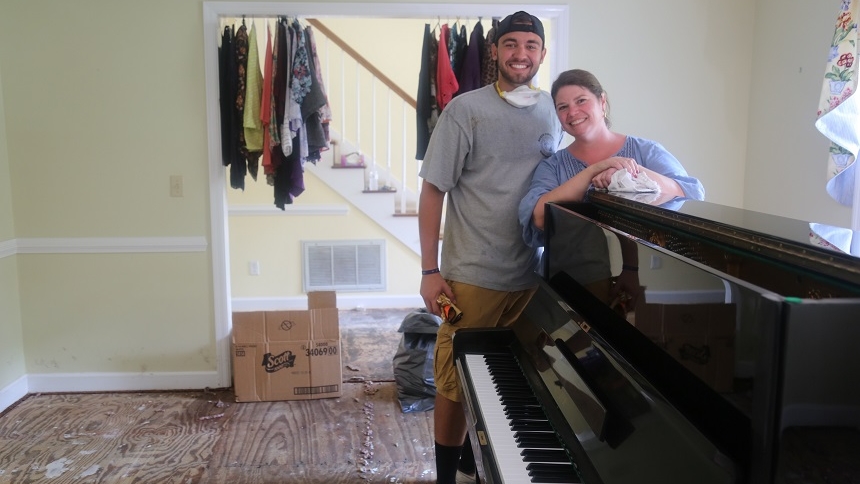 Joseph Melvin
Greenville
They knew they had to do something. The students at East Carolina University's Newman Catholic Student Center wanted to get involved. It had been a week since the storm arrived, and they had a retreat planned for Sept. 22 that had been cancelled. Unwilling to let the day slip away, they rallied and headed to New Bern to help with cleanup efforts in private homes.
Joseph Melvin, president of the group and a native of Moore County, helped lead the group of about eight college students.  Interestingly, they found themselves in the flooded Trent Woods home of Megan Johnson, who attended E.C.U. and belonged to Newman herself in the late 1980s and early '90s. The group, assisted by Johnson and her family, brought debris to the curb, pulled up wet carpet and helped hang a new American flag from a tree in the front yard.  
"You don't realize how devastating this is for someone, unless you're there," he said of the storm event and its impact on the Johnsons' home. "You read the news, you see the news … but you don't experience it unless you're there. When you have a home like this, everything goes away, but yet people come together."
Read more Humanity in the Hurricane.