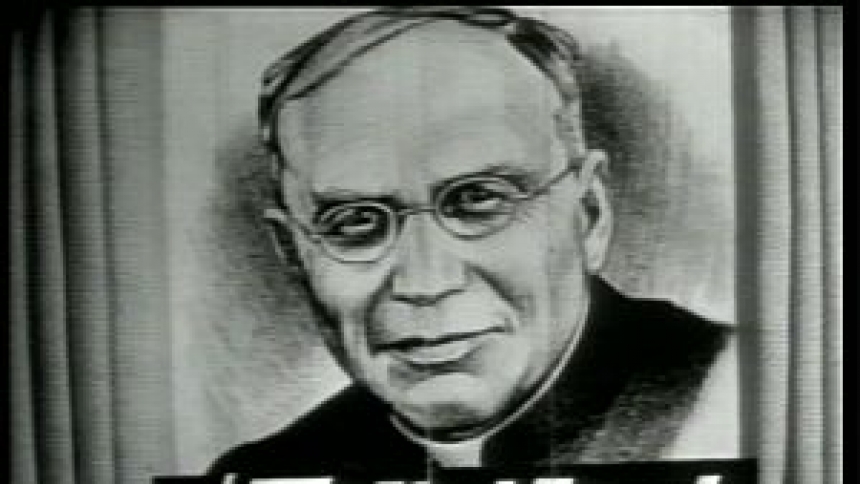 Father Thomas Frederick Price was recently inducted into the Raleigh Hall of Fame as a Centennial Inductee, denoting his contribution to the early history of the city. Well known as the "Tarheel Apostle" to those in the Diocese of Raleigh, Thomas Frederick Price was the first native North Carolinian ordained a Catholic priest.
In 1896, he was appointed pastor of Sacred Heart Catholic Church on Hillsborough Street. His twofold mission was to spread Catholicism and care for children in need. He published Truth magazine to address the Catholic faith and the political, economic, and agricultural concerns of the state. The publication reached over 20,000 people. Father Price lived and ministered in Raleigh from 1896 to 1911.
Part of his legacy is the Nazareth Orphanage for boys he started in 1899 on the western edge of the city. Years later, the Sisters of Mercy closed their orphanage moving their girls from Belmont to Nazareth. At the height of the Depression the orphanage cared for as many as 250 children who were accepted from across the state without regard to religious affiliation. Father Price's orphanage cared for the poor giving them a stable place to call home and a good education.
In 1911 he joined Father James Walsh to found Maryknoll, the Catholic Foreign Mission Society of America. Today the society has missions in Asia, Africa, and Latin America.
Click here for more information on the Cause for the Beatification and Canonization of Father Thomas Price
The closing of the diocesan phase of the Cause for the Beatification and Canonization of the Servant of God Father Thomas F. Price was observed during Solemn Vespers on July 11, 2018. Bishop Luis Rafael Zarama presided over the prayer service and gave the homily.