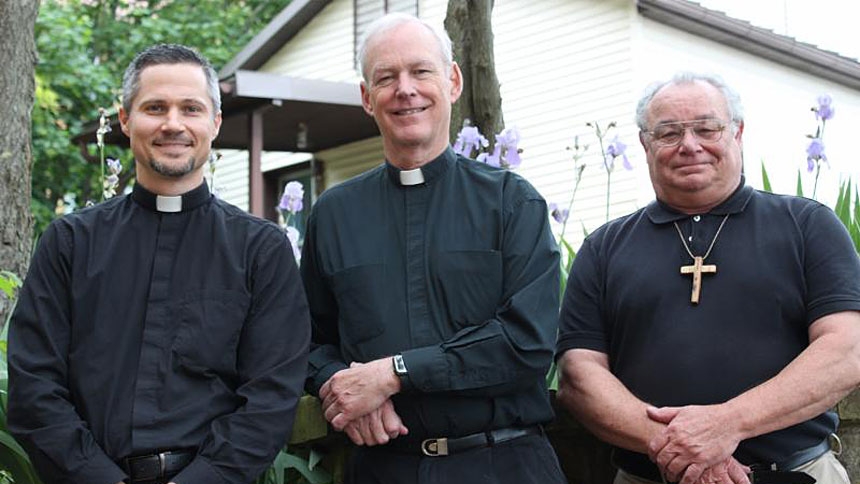 Above: Father Dan Dorsey, center, is the new president of Glenmary Home Missioners. Father Aaron Wessman, left, is first-vice-president and Brother Larry Johnson is second-vice-president.
---
Father Aaron Wessman, pastor of Holy Spirit Catholic Church in Windsor and Saint Joan of Arc Parish in Plymouth, was elected first-vice-president of the Glenmary Home Missioners. A native of Cokato, Minn., Father Aaron was ordained in 2012 and came to the Diocese of Raleigh nearly three years ago after pursuing advanced studies in Belgium.
Father Aaron will serve on the three-person Glenmary Executive Council with Father Dan Dorsey, who was elected president, and Brother Larry Johnson as second-vice-president during the society's Chapter of Elections May 6 through 10 at St. Meinrad Archabbey in St. Meinrad, Ind. The new executive council's term runs through 2023.
Glenmary Home Missioners (aka the Home Missioners of America) are a Catholic society of priests and brothers who, along with coworkers, are dedicated to serving the spiritual and material needs of people living in mission counties throughout Appalachia and the South.