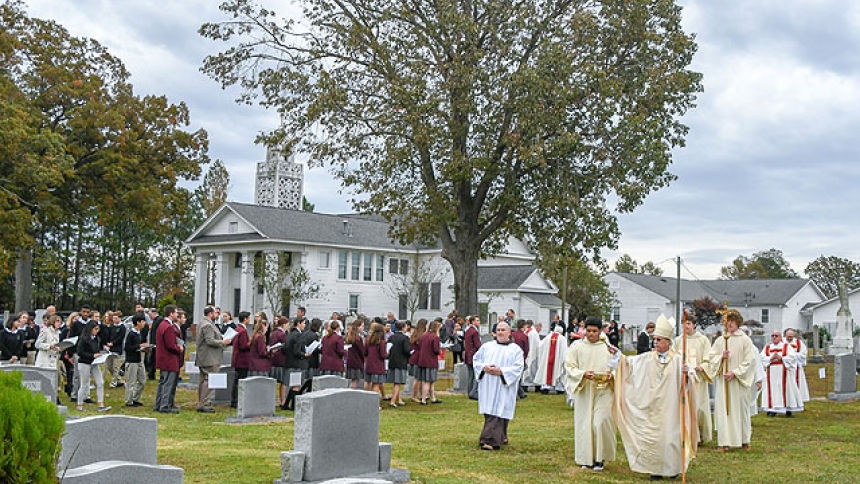 On November 2, Bishop Luis Rafael Zarama celebrated Mass at Our Lady of Guadalupe Church in Newton Grove. The Mass is offered on All Souls Day for deceased bishops, priests and the faithful departed of the diocese. Bishop Vincent S. Waters, Bishop Gossman and many priests are buried at the cemetery.
The annual Mass is traditionally held outdoors on the cemetery grounds, but due to inclement weather, it was held in Our Lady of Guadalupe Church. Several priests and high school students from Cardinal Gibbons and Saint Thomas More Academy were in attendance.
"This celebration of All Souls Day is helping us to remember our own humanity, our own witness and our own challenge to work every day, with the grace of the Lord, to be better and better," said Bishop Zarama.
"It's a beautiful time to reflect, not because we are afraid, but because we have hope," said Bishop Zarama. "Hope in the mercy of the Lord for our departed brothers and sisters that they may enjoy the love of the Lord Jesus Christ."